Alligator Soup – Stationery and Gifts Boutique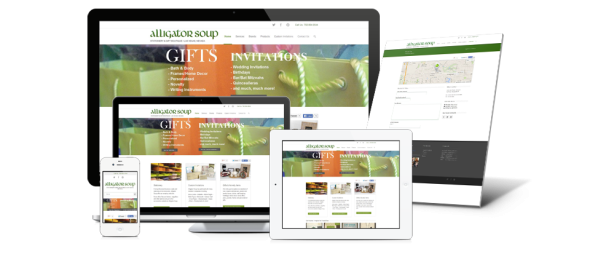 Responsive Website for Alligator Soup (Las Vegas, NV)
• Responsive WordPress Design
• Products & Brands
• Performance Optimization
• Google Analytics
• XML Sitemap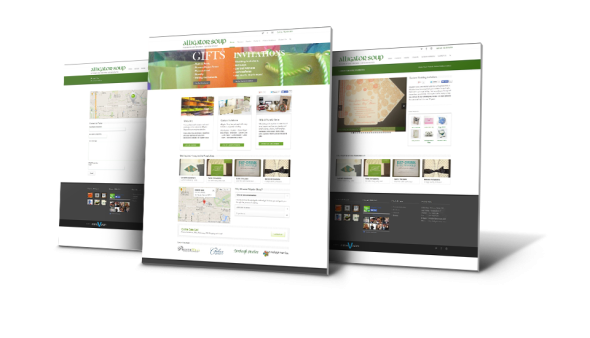 About Alligator Soup
Alligator Soup is a Stationery & Gift Boutique in Las Vegas, NV.
Alligator Soup has been serving the valley for over 30 years and is family owned and operated. We pride ourselves on having the largest selection of custom invitations, announcements, and stationery in Nevada.
Alligator Soup has a large selection of custom albums to choose from for your wedding or life cycle event, such as: mitzvah, birthday, engagement, save the date, anniversary, or corporate. We can also take your design, or create one for you, and produce your invitation. Some of our vendors include: Crane, William Arthur, Arlene Segal, Checkerboard, Elum, C'est Papier, Smock, Carlson Craft, Tag, Alice-Louise Press, Vera Wang, Bella Figura, Hamlet Acrylics, Kramer Drive, Page Stationery, Real Card Studios, Arabella, Birchcraft, Krepe-Kraft, HB Designs, Rytex, Stevie Streck, Stylart, Sweet Pea, Luscious Verde, Haute Papier, Faux Designs, Karen Adams, Cotton Paperie, Embossed Graphics and more!
Visit Website: http://alligatorsoup.com
Alligator Soup on Facebook: https://www.facebook.com/AlligatorSoup
Alligator Soup on Twitter: http://www.twitter.com/agatorsoup
Alligator Soup on Pinterest: http://pinterest.com/alligatorsouplv
Home Page – After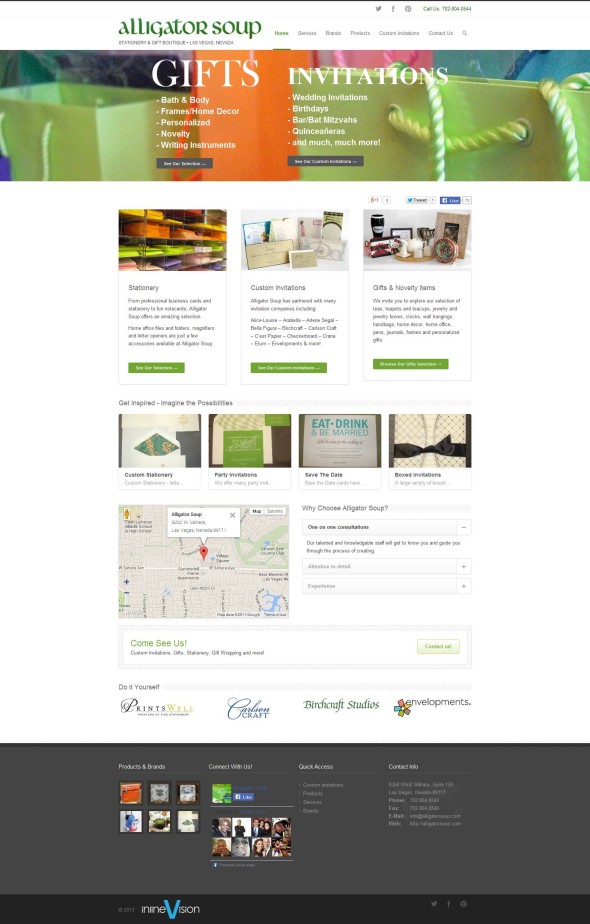 Home Page – Before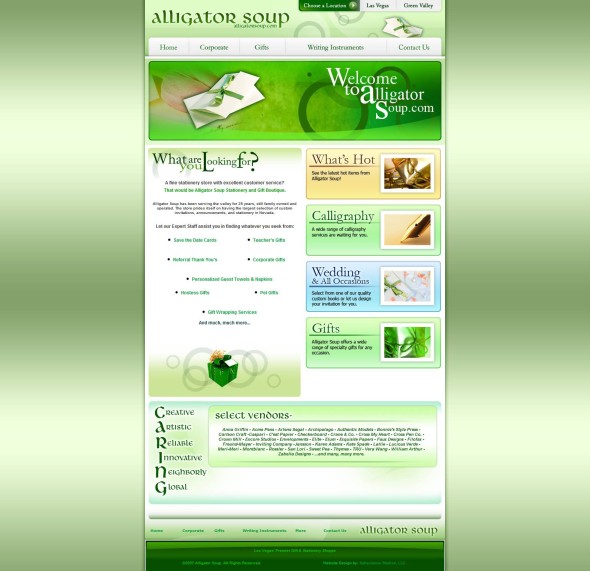 Contact Us – After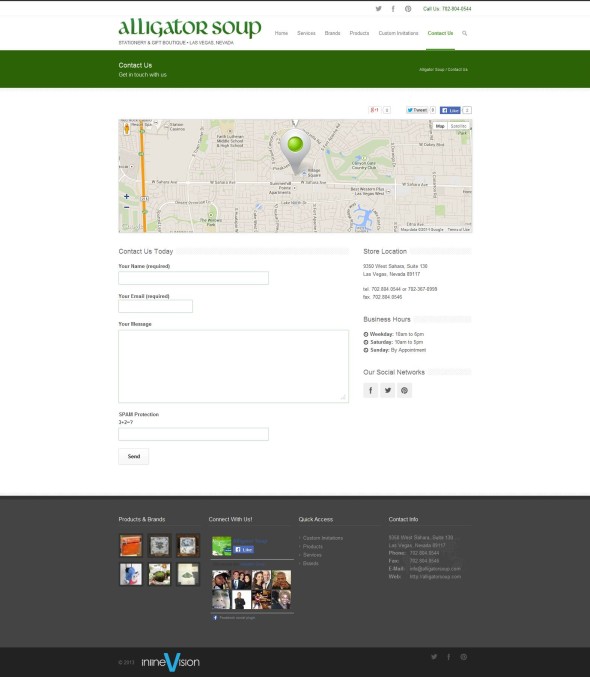 Contact Us – Before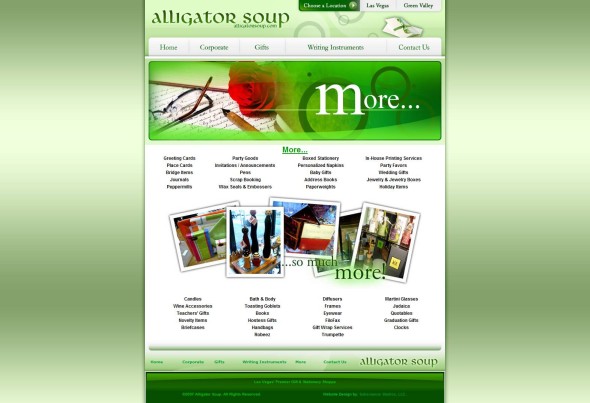 Search

Recent Client Projects

Get Social & Follow Us!