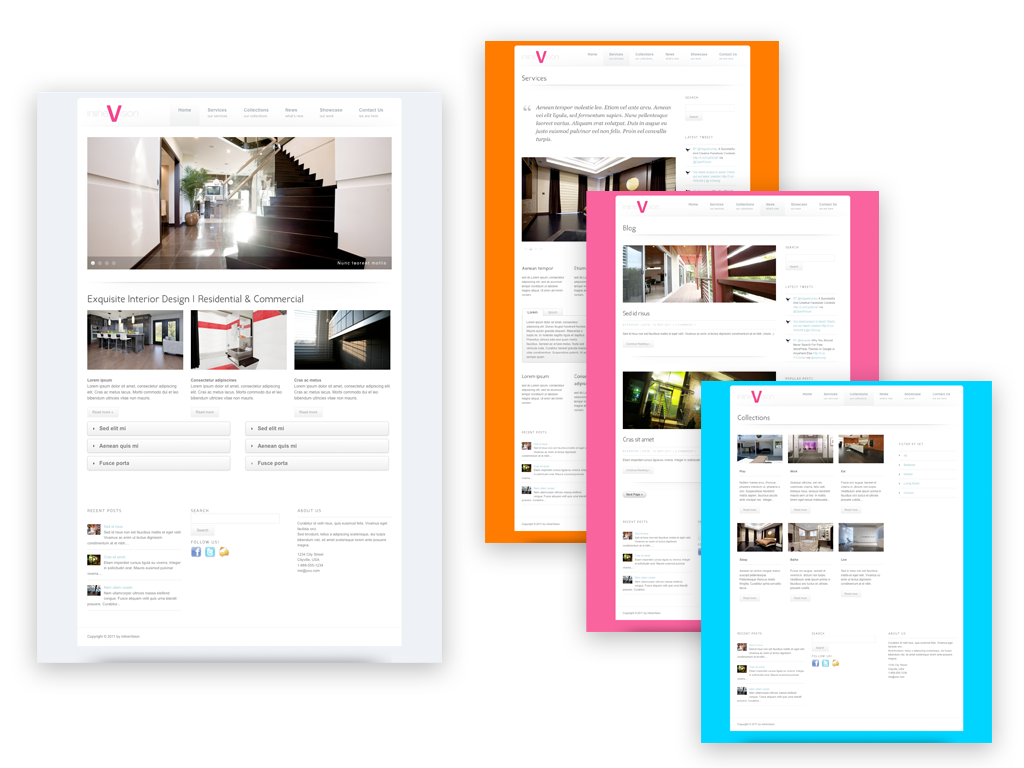 Minimalistic & Clean WordPress Website Design
With Sortable Portfolio Layouts and unlimited color combinations Precious is a great design for a Business Website requiring a lot of room to grow.
Unlimited Color Options (selections shown)
x
x
x
x
Featured Content Slider
Unlimited Color Options
Customizable Homepage
Built-in sortable Portfolio with different layouts
Built-in Google Maps
Built-In Photo or Project Gallery
Custom Sidebars
Built-in Custom Layouts
Customizable Footer
Search

Most Recent Projects

Custom WordPress Creation for Amerika Heller, a German Travel Agency specializing in Motorcycle/Harley-Davidson Tours in the United States & Canada. Automation, Custom Calander Functions & much more

Custom One-Page WordPress Personal Portfolio Showcase For Emmy-Award-Winning Journalist, Host & Producer Danielle Bellini (New York)

Have you ever wondered who makes these humongous saw blades magicians use? Or the boxes tigers and lions appear in? Illusion Projects INC, a Las Vegas based (magic) prop fabrication company, does.