About inlineVision
inlineVision is a professional web design / website development and online marketing agency based in Las Vegas, Nevada.
We are a dedicated team of professionals who are accomplished creative designers, experienced software engineers and result-driven marketers.
We work with clients from all over the world and specialize in the development of high-performance websites, e-commerce solutions, online marketing & advertising – including Google Ads, bing ads & facebook advertising.
Creative thinking, innovative designs and solid business principles are the strengths of this group of professionals that are dedicated to their craft.
As a reputable website development firm, we use our combined experience, our knowledge and our hands-on attitude to deliver professional solutions.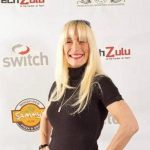 Nina
VP & Nerd-in-Chief
Software Engineer, Marketer, Information Junkie & Grammar Nerd. Obsessed with online security, conversion optimization, e-commerce, data anlysis & proper grammar. Trying to make the internet a better & safer place, one website at a time. Writer of tech reviews & contributing editor for inlineVision.com (US) & textag.com (Germany).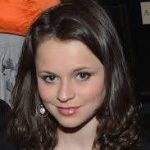 Laura
Social Media Content Curator & Contributor
Instagram is her living room, and as the millennial of the team she's able to translate the needs and wants of the new internet generation into actionable items for our clients (and sometimes us, too).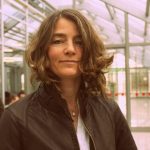 Cyndi
Office Manager, Project Coordinator & part-time Vegas Blogger
While not born in Las Vegas, Cyndi fell in love with Sin City on her 21st birthday – the day she first arrived here. After a short gig at a local TV station, she realized that focusing on and writing about the positive aspects was more important to her than reporting the daily news.
Mailing Address:
7437 S. Eastern Ave, Ste #404
Las Vegas, NV 89123
Phone (Toll Free): 1-877-646-2638
» Quick contact form
Custom WordPress Designs

PPC - Google Ads & More

Landing Pages

Data Analytics & Data Visualization

Contact Us Today →

More Services