REVIV+ Next Generation Healthcare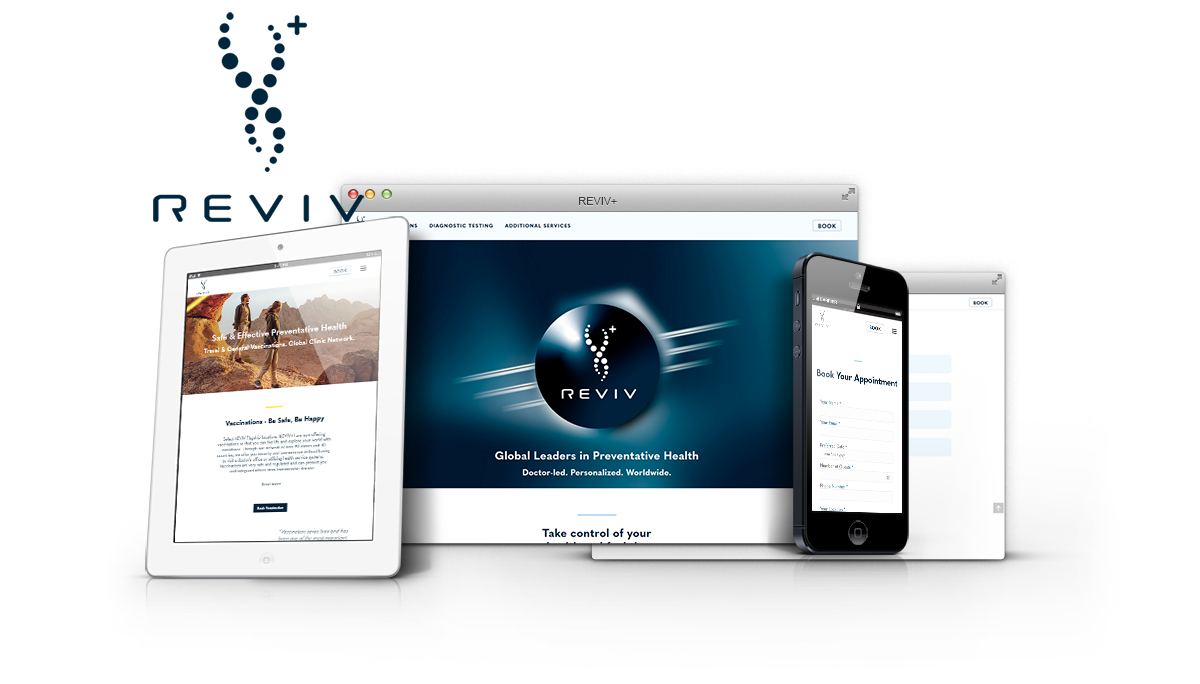 Custom WordPress Creation for REVIV+ Next Generation Healthcare.
REVIV are Global Leaders in Preventative Health – Doctor-led. Personalized. Worldwide.
Project Highlights
• Custom Vaccine & Testing by Location
• Custom Booking Routine
• Custom Validation Routine(s)
• Custom One-Page Backend Configuration
• Custom Email Confirmations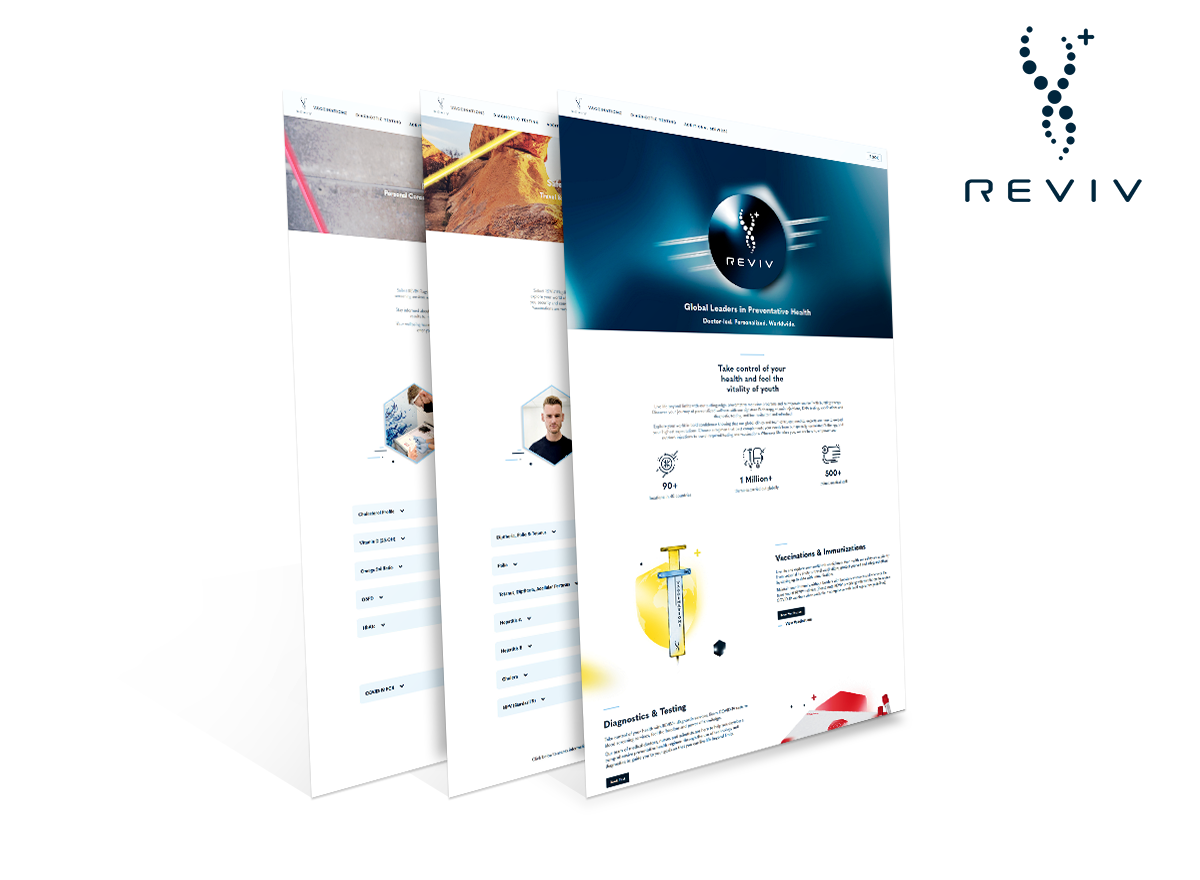 The key challenge of this project was the integration and presentation of key information without having to enter any of it more than once – anywhere on the page; instead making the main data and descendants available to the front-end as well as the back-end depending on user selections and product or service availability at a certain location.
Adding new locations or products, or updates to prices or availability can be made safely within minutes, by anyone, without having to worry about disrupting page display or other current operations.