Social Media Management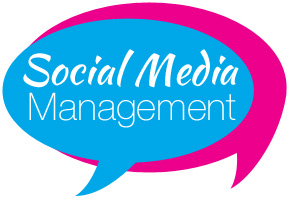 Over the past few years social media has evolved – and changed the way people use the internet dramatically.
Facebook and Twitter have become mainstream; and as a business owner you are almost forced to have a facebook page, a twitter account and an instagram account.
Businesses and consumers alike expect to find you on linkedIn, or to find videos describing your products and services on youtube.
However, simply establishing those accounts does not contribute to your bottom line.
You have to actively participate in the creation and distribution of content prepared specifically for the consumption via social media channels.
It is vital to monitor trends, to listen and to participate in relevant conversations; to generate and to moderate new content created and optimized for your target audience.
Often described as virtual word of mouth, monitoring, analyzing and engaging your virtual community is imperative for your business' success throughout social media.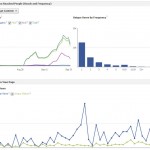 Turning fans into customers and followers into leads is what a successful social media strategy is all about, yet managing all these accounts and assets while maintaining the proper level of engagement can quickly become a very time-consuming challenge.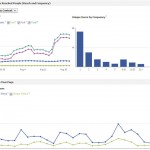 We help you build and manage these relationships; we help you grow and monetize your audience and ensure that your social media efforts and activities are properly integrated with your other marketing tools like your web site optimization, your pay per click campaigns and your contact management systems.
Professional and successful social media management requires time, effort and experience. Analyzing and tweaking a social media campaign is never a set it and forget it task, but an ongoing process.
Custom WordPress Designs

PPC - Google Ads & More

Landing Pages

Data Analytics & Data Visualization

Contact Us Today →

More Services