OpenGraph / facebook Integration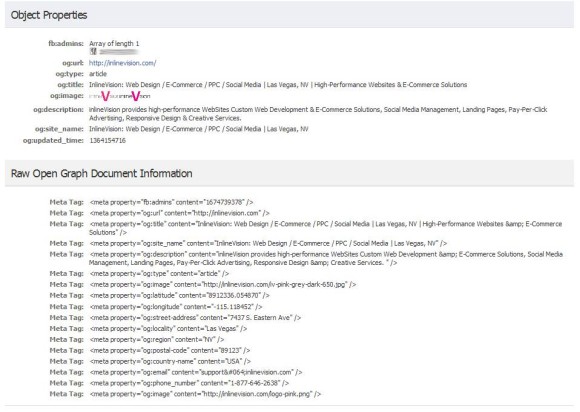 The facebook Open Graph protocol allows you to share your blog content not only with your readers, but their Facebook friends as well. Furthermore – whenever someone likes your content(s), it gets published on their Facebook profile, where again it's visible to their friends and subscribers.
But that's not all: Open Graph allows you to explore more interesting ways to interact and engage with your readers; which ultimately helps in building your brand and increasing your site's overall traffic.
inlineVision will set up your WordPress Website to interact properly with facebook – including showing images & page excerpts.
We currently offer Facebook Integration only for inlineVision WordPress Designs, inlineVision Landing Pages & inlineVision Magento e-Commerce Sites.
If you are interested in our Facebook/OpenGraph Integration for your existing (non-inlineVision) site, please contact us so we can ensure your site meets the requirements.
Search

Extras, Add-Ons & Packages