iPhone 5 (5C & 5S) Lock Screen Background Template – PSD
I've been thinking about creating this template for a while… I always got annoyed when my backgrounds got covered up by the lock screen UI elements! Maybe I take this branding thing too far?
See that QR code? It's a "text to like" SMS code that will send a text to Facebook so new contacts can like my page right away… as long as they have a scanner app.
It's a trick I discovered reading "7 Things You Didn't Know You Could Do On Facebook" from likable media. Otherwise you can just have someone text "Like yourpagename" to FBOOK (32665).
I've also added my email address to the bottom of the screen, because I never misplace my phone ;)
Maybe I should add my phone number too?
iPhone Screen Resolution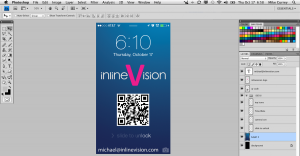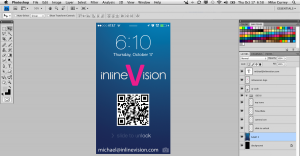 iPhone 5, 5C and 5S all have the same display resolution of 1136 x 640 pixels with 326 ppi (pixels per inch).
Template Files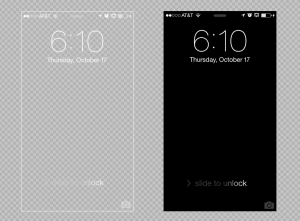 This template was created for the new iOS 7 update.
The downloadable zip file contains two files. One Photoshop file with separate layers, and one transparent PNG for those using other image editors like GIMP.
Once you know where everything is, it's much easier, not to mention faster, to create a background that displays exactly how you want it.
Get creative, I would love to see what you come up with!
Download The Template
Simply enter your email address and the download link will be sent directly to your Inbox (we can only send you the download link if you enter a valid email address).
NOTE: We're currently having issues sending emails to *.icloud.com and *.me.com addresses (or pretty much any MAC-related domain). Please use an alternate email address until we get this figured out.
Search

Latest Articles

Jul 17, 2021

Apr 15, 2020

Mar 6, 2020

More From Our Blog