YouTube Channel Art Photoshop Template – Image Size 2560 X 1440
After spending a good portion of my day yesterday designing a background for a client's YouTube channel I see this announcement by YouTube that their "One Channel" redesign is available for everyone… Guess that's what Sundays were made for?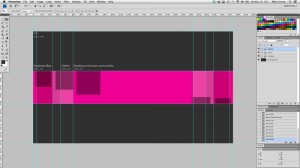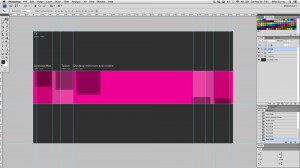 The new YouTube "Channel Art" is the same (massive) size as the new cover photo for G+ pages and profiles, 2120px by 1192px is 2560 X 1440.
Most of the image may never be seen as I'm not sure how many people look at YouTube Channels on their televisions. The main part of the image you need to design is the middle section that is 423px tall. See YouTube's support page with details and example screenshots.
I got fooled a little when I downloaded their template, it's just a png. Google now offers a PSD file but still no guides… So I took what they gave me and created my own template. I have a bunch of channels to update and guides make things so much easier! My file is smaller too ;)
Download v2.0 of The Template – JPG
Simply enter your email address and the download link will be sent directly to your Inbox (we can only send you the download link if you enter a valid email address).
NOTE: We're currently having issues sending emails to *.icloud.com and *.me.com addresses (or pretty much any MAC-related domain). Please use an alternate email address until we get this figured out.
Search

Latest Articles

Jul 17, 2021

Apr 15, 2020

Mar 6, 2020

More From Our Blog