YouTube Channel Art Template – Image Size 2560 x 1440 – Photoshop Smart Objects PSD – December 2017
YouTube's latest recommendation for uploading channel art is 2560 x 1440 px (max file size: 6MB).
The minimum requirement is now 2048 x 1152 pixels.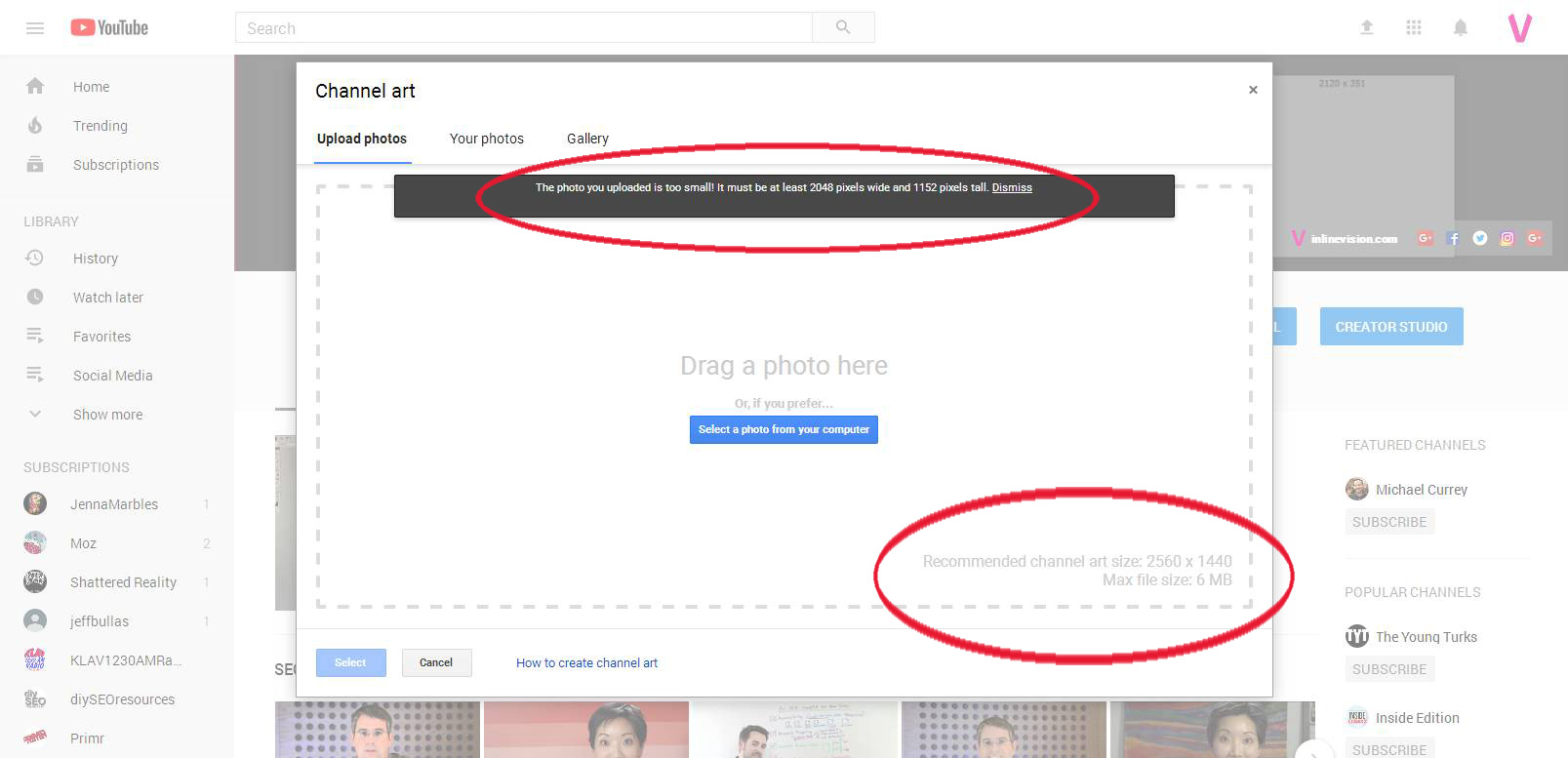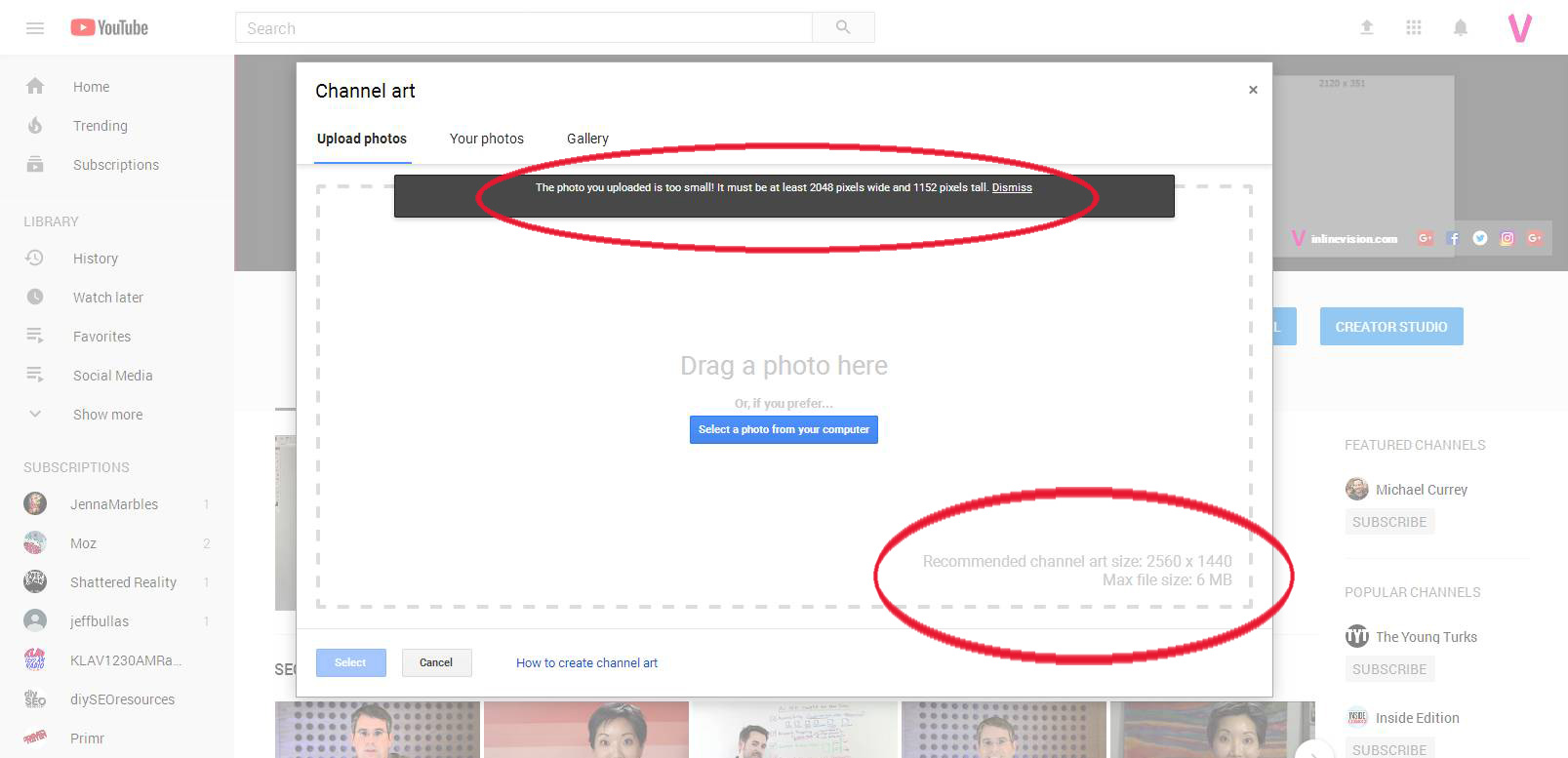 While this information is probably enough for most people who simply want to quickly customize their YouTube channels, for the real pixelpushers among us these guidelines as well as YouTube's own size template does not quite cut it.
So after looking at the actual pixel sizes we decided to do some testing with various file sizes – and here are the results:
First, we looked at the displayed pixels of the channel cover art in various browser window sizes: While TouTube scales the uploaded image, they also crop it to make it fit into the various image containers across devices.
The smallest size we were able to see was 1060 x 175 pixels, and the largest was 2120 x 351 pixels (on Desktop – although the latter sometimes showed as 2120 x 350).




We then created a PSD file with all the different sizes, filled them with different colors and uploaded them to our YouTube channel.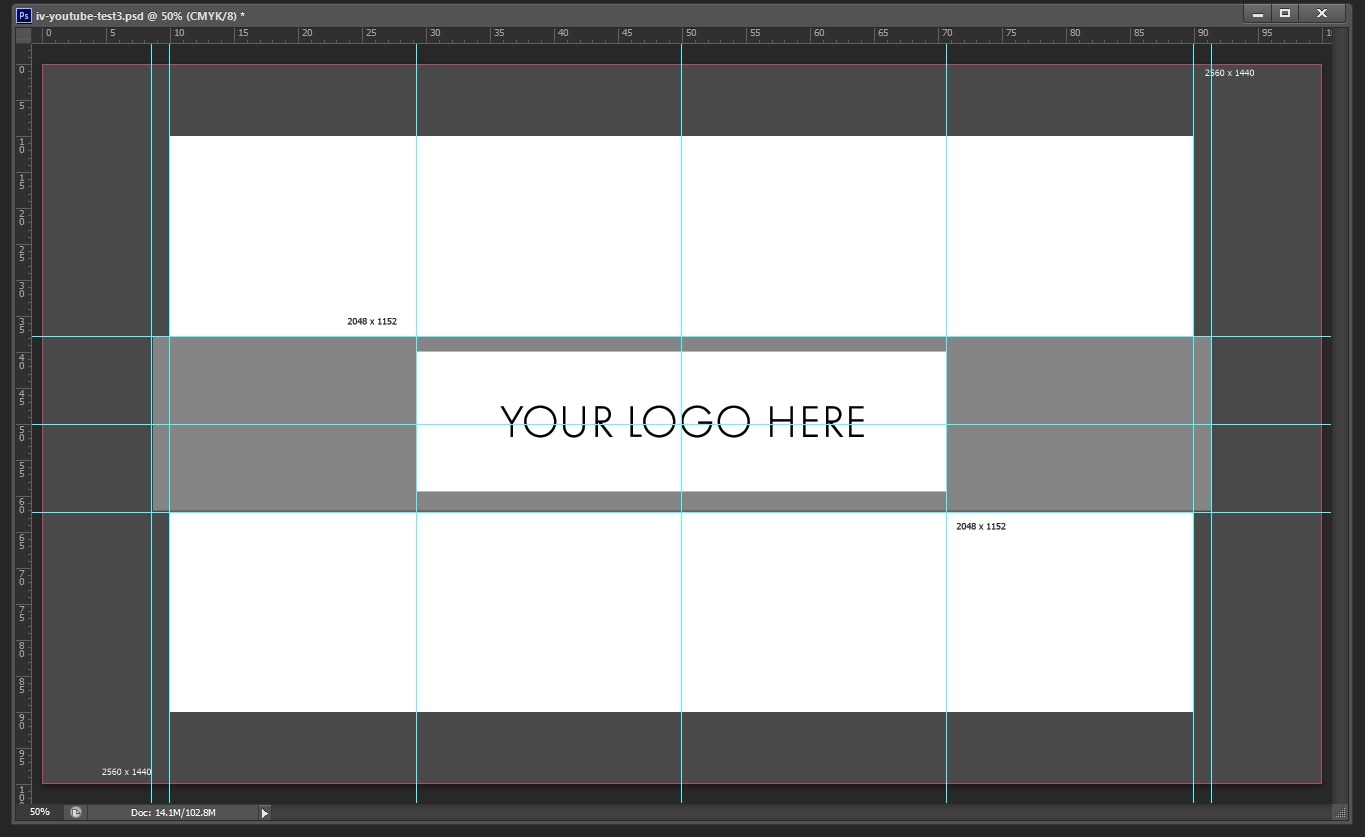 The Results?
– If you have a solid background, you won't see much difference between the 22048×1152 px image and the 2560×1440 px image – except that your logo (or whatever else you put in the center) will be larger in the smaller image.
– The so-called "safe area" is supposed to be 423 pixels high – a number we can in no may recommend or reproduce, as your logo will get cut off (cropped) both at the top and at the bottom.
– We found a height of 280 pixels for the center image to be the best fit.
Download This Template!
If you are interested in the PSD w/ Smart Objects version of this template,
please contact us
.
FREE Download Dec 2017 Version of The Template – JPGs only (3 jpg files – 65.5 KB)
Simply enter your email address and the download link will be sent directly to your Inbox (we can only send you the download link if you enter a valid email address).
NOTE: We're currently having issues sending emails to *.icloud.com and *.me.com addresses (or pretty much any MAC-related domain). Please use an alternate email address until we get this figured out.
Google Changes December 2017
– Featured Videos and Playlists were deprecated on December 14 2017
– Google made a few other changes to other Google products on the same day, e.g. they (finallly!) changed their policy regarding (negative) reviews by (former) employees (Section "Conflict of Interest").
Search

Latest Articles

Jul 17, 2021

Apr 15, 2020

Mar 6, 2020

More From Our Blog