Rowdy McCarran – Country Music Artist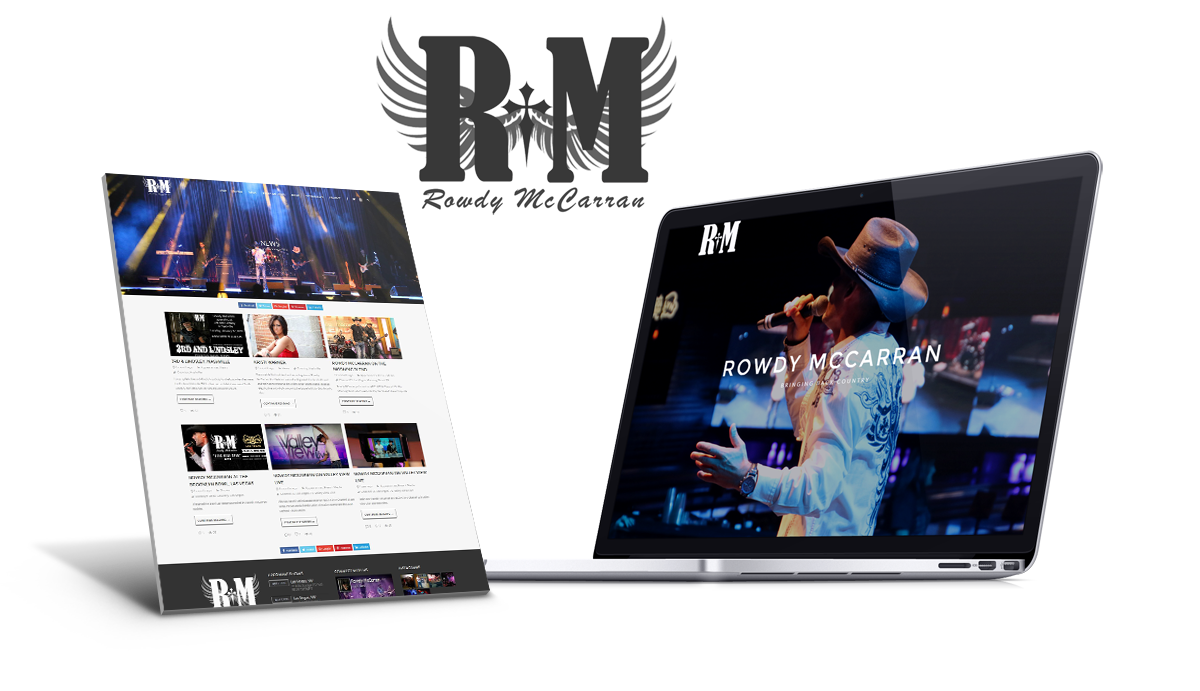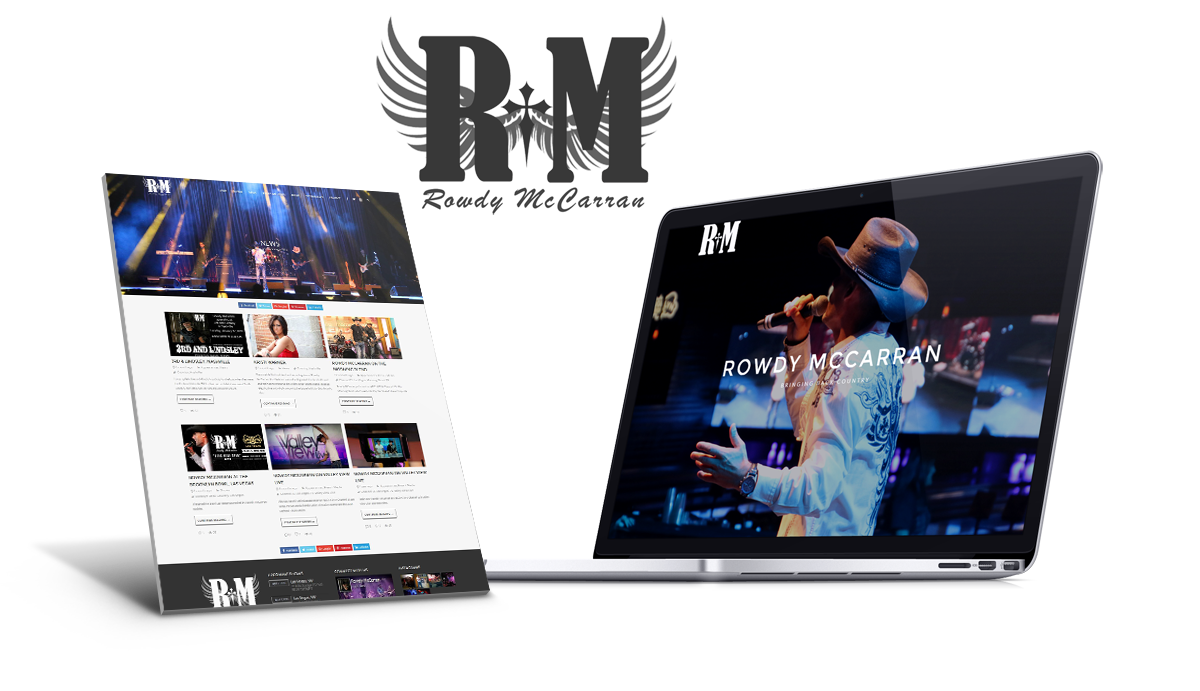 Custom WordPress Design for Rowdy McCarran, Country Music Artist (Las Vegas)
• Implementation of New Standards
• Fast Loading Times
• Excellent Mobile Performance
• Social Media Integration
• Show & Tour Dates
• Music Player
• Media Gallery
• Coming Soon: Online Store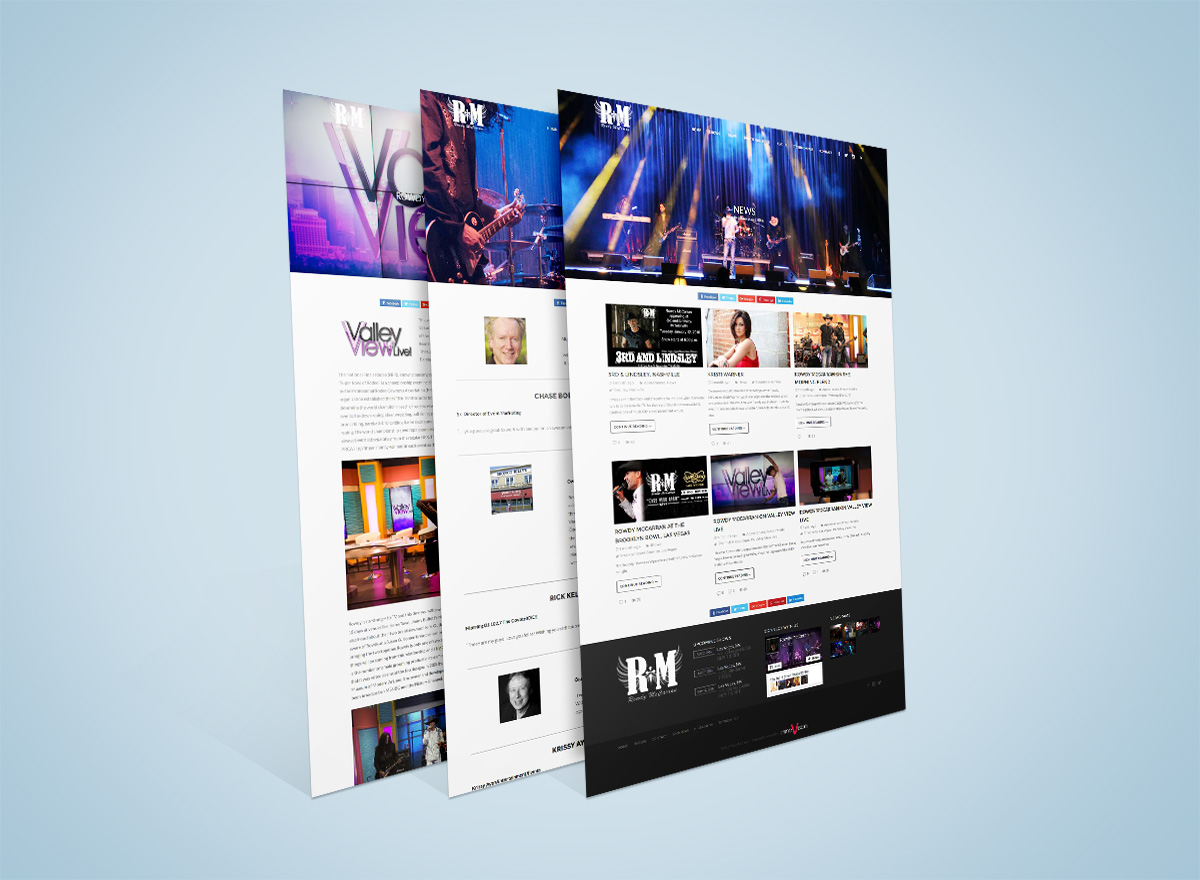 4 years after we created the original website for The Rowdy Band, Rowdy McCarran approached us to create a new website to showcase his newly branded identity as a solo artist and to provide support for his growing popularity, with the potential to grow into a full e-commerce site for digital downloads, merchandise, and show tickets.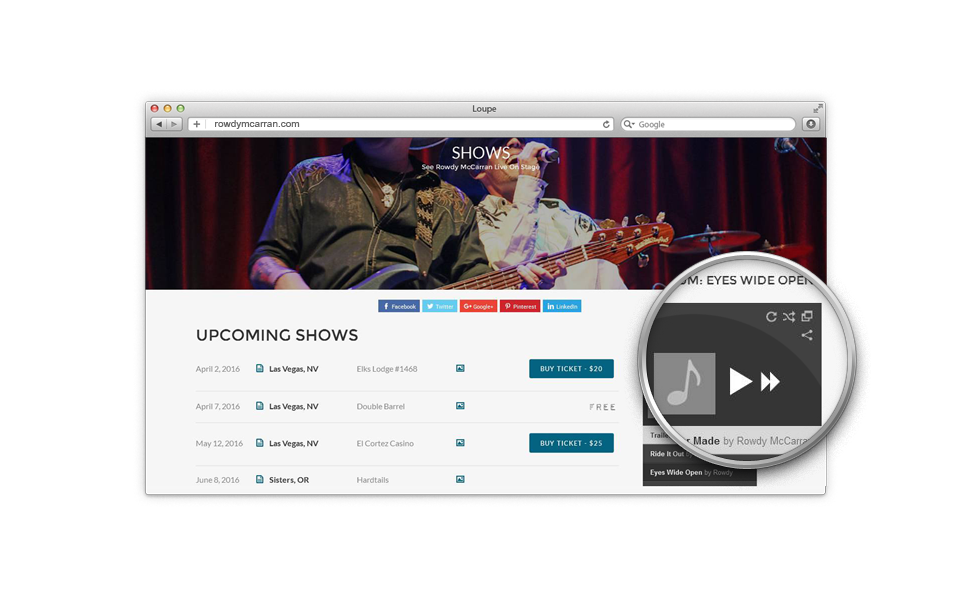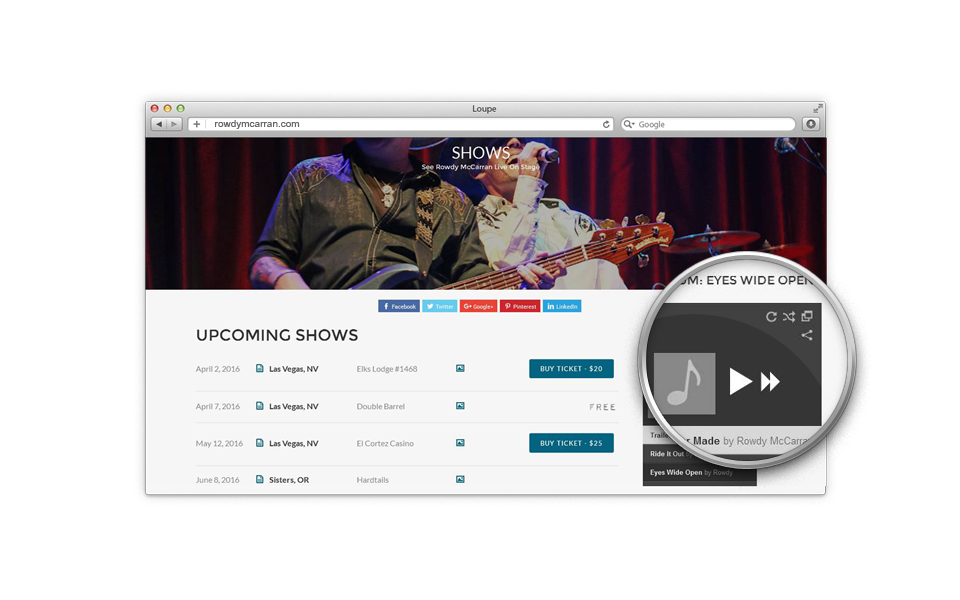 The integrated Music Player allows website visitors to listen Rowdy's songs while browsing the site.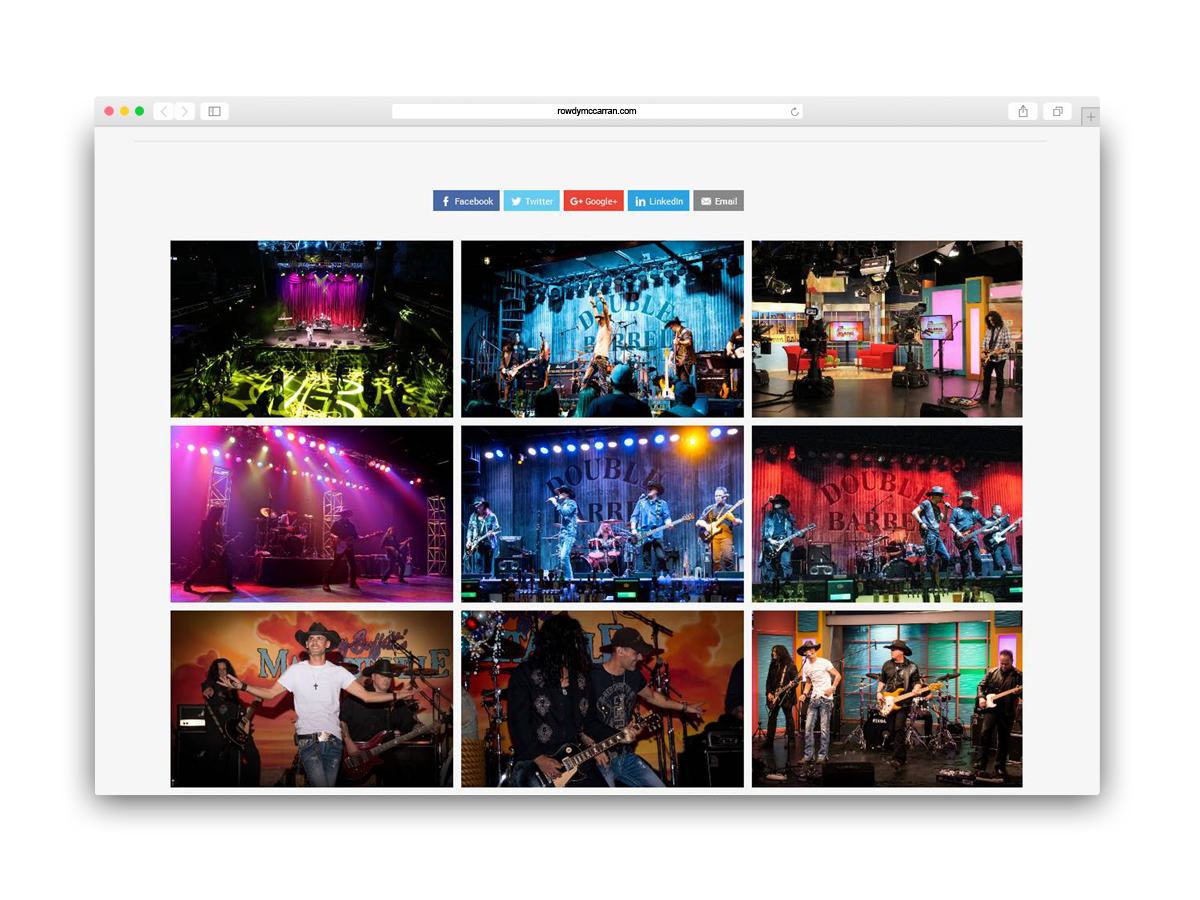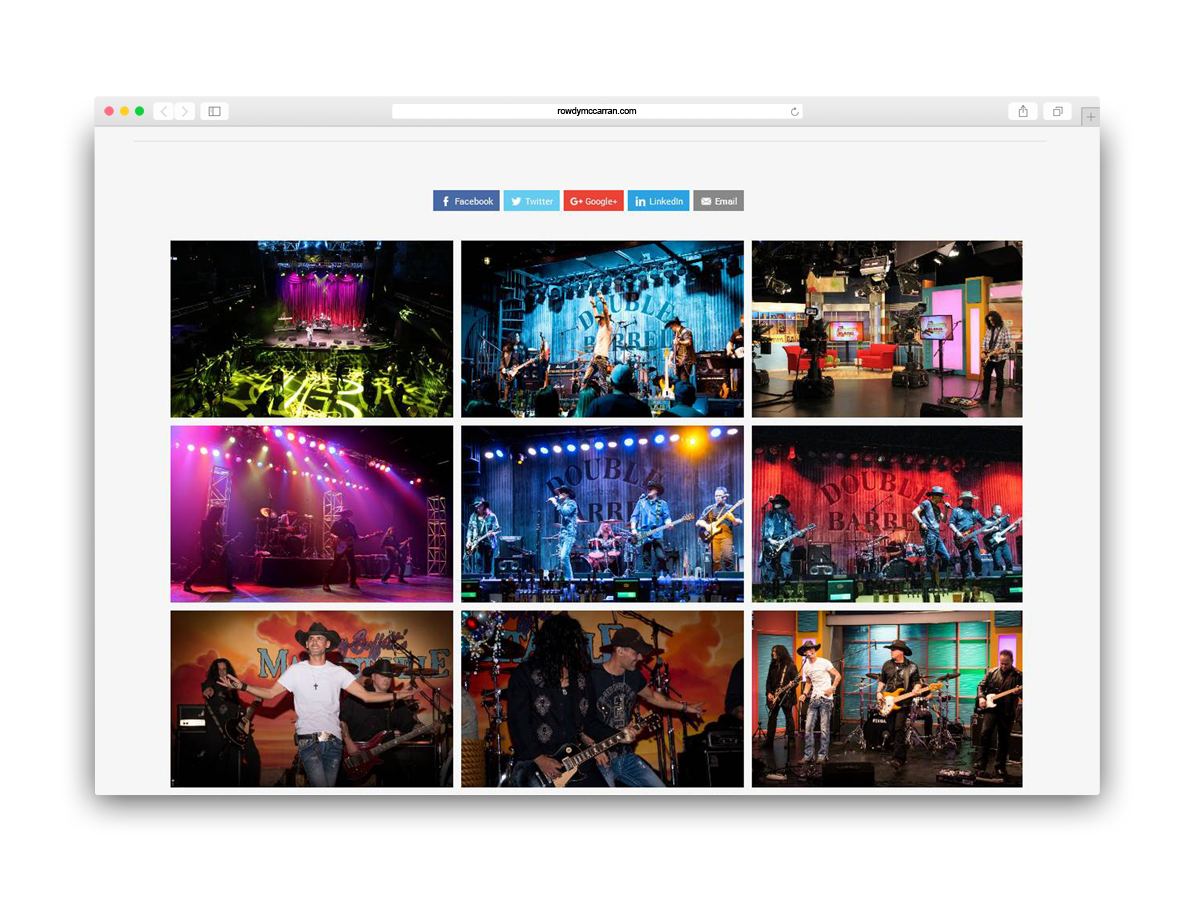 Thanks to photographer Jamie K (Photography by Jamie K) and the abundance of high-resolution imagery she provided, we were able to create stunning visuals to accompany the layout.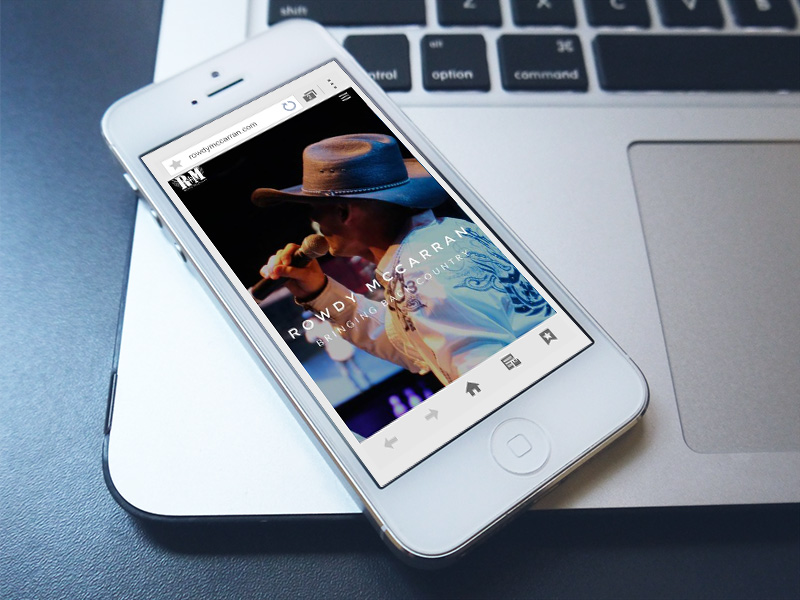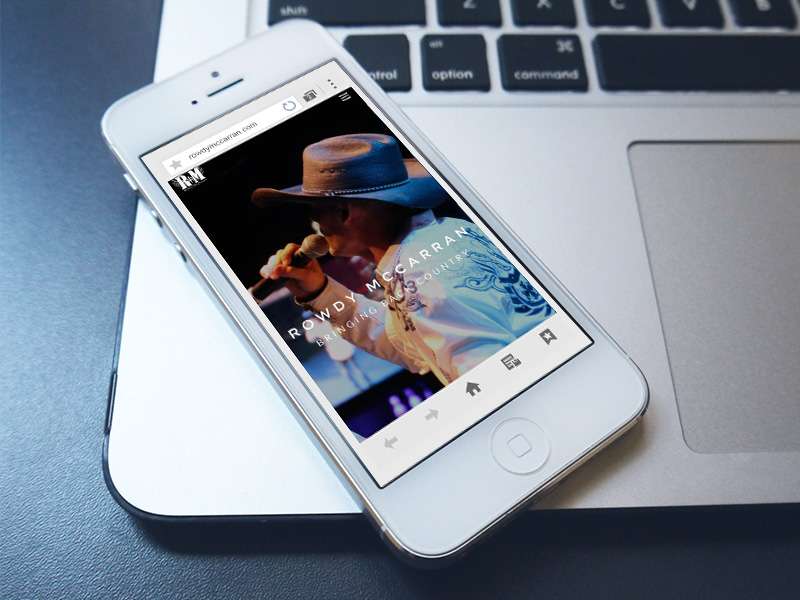 Mobile performance and availability was a major factor during the development process.
The web developer initially tasked with this project didn't quite seem to be up for the challenge; the result was a confusing, unstructured and chaotic mess.
(And built with Godaddy's Website Tonight. Oh well.)
About Rowdy McCarran
Award winning artist Rowdy McCarran has built quite a name for himself in his hometown of Las Vegas, NV, and, he is now parlaying that success in the Music City of Nashville, TN.
Rowdy's music has been featured on FOX5 KVVU-TV, ABC KTNV, and he has also worked with the radio stations 95.5 The Bull, 102.7 The Coyote and 92.3 KOMP.