Danielle Bellini: On-Camera Journalist & Multimedia Producer (2017)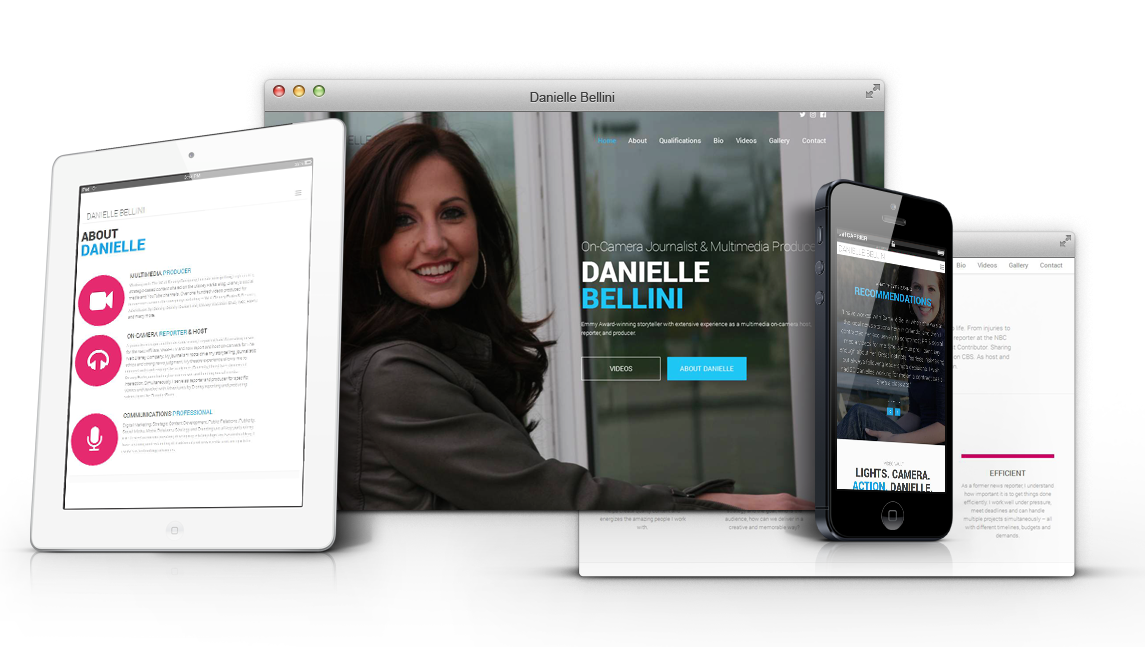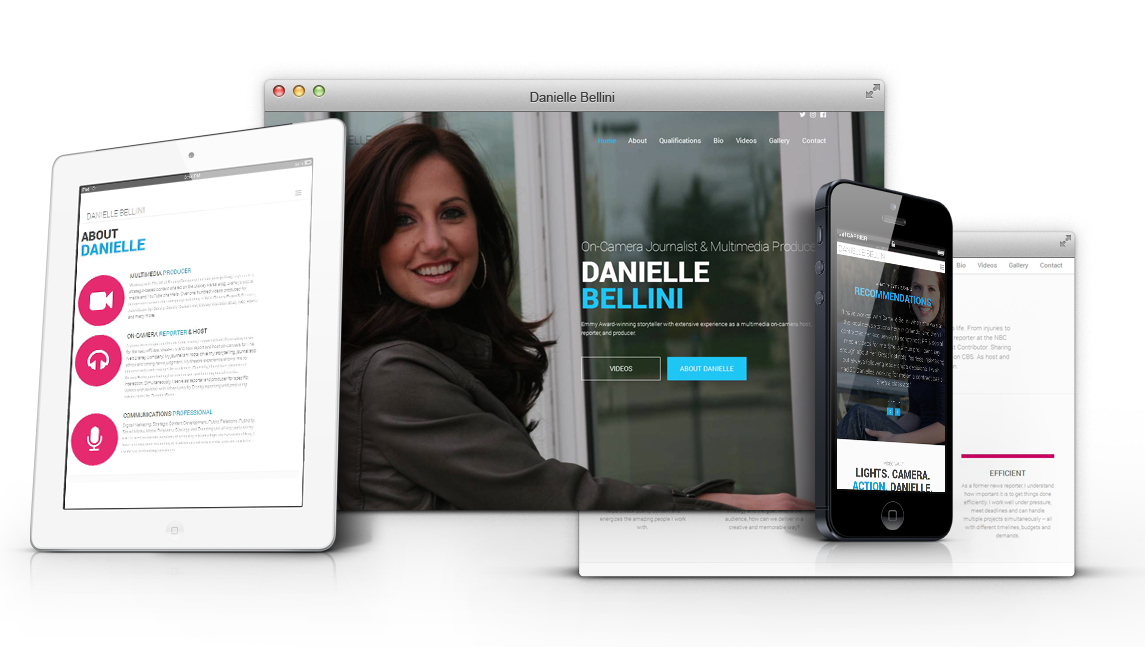 Custom One-Page WordPress Personal Portfolio Showcase For Emmy-Award-Winning Journalist, Host & Producer Danielle Bellini (New York).
3 1/2 years after creating Danielle's first website as Madden NFL's Sideline Reporter, we were contracted by Danielle again to change the focus of her site since – after multiple seasons as the Sideline Reporter – she is no longer part of the game.
She wanted the new site to be more of a personal portfolio, showcasing her wide variety of skills, accomplishments, and her experience in the world of television and related media.
Highlights
• Work as Producer, Reporter, Host
• Bio & Qualifications
• Recommendations
• Video Vault
• Image Gallery
We added her latest instagram pictures (She met the Pope! And she has the picture to prove it!)as well as her latest tweet to the footer to always keep the site updated with fresh bits of Social Media content.


To make the site as appealing on today's ever-growing mobile audience, we added some custom CSS, hiding the background image on smaller/mobile screens in the "About section" to allow the user to focus on her achievements; for mobile phones we also reduced the size of the pink icons to give the text more visual weight.