Amerika Heller – USA Motorradreisen (Motorcycle Tours) – Germany/USA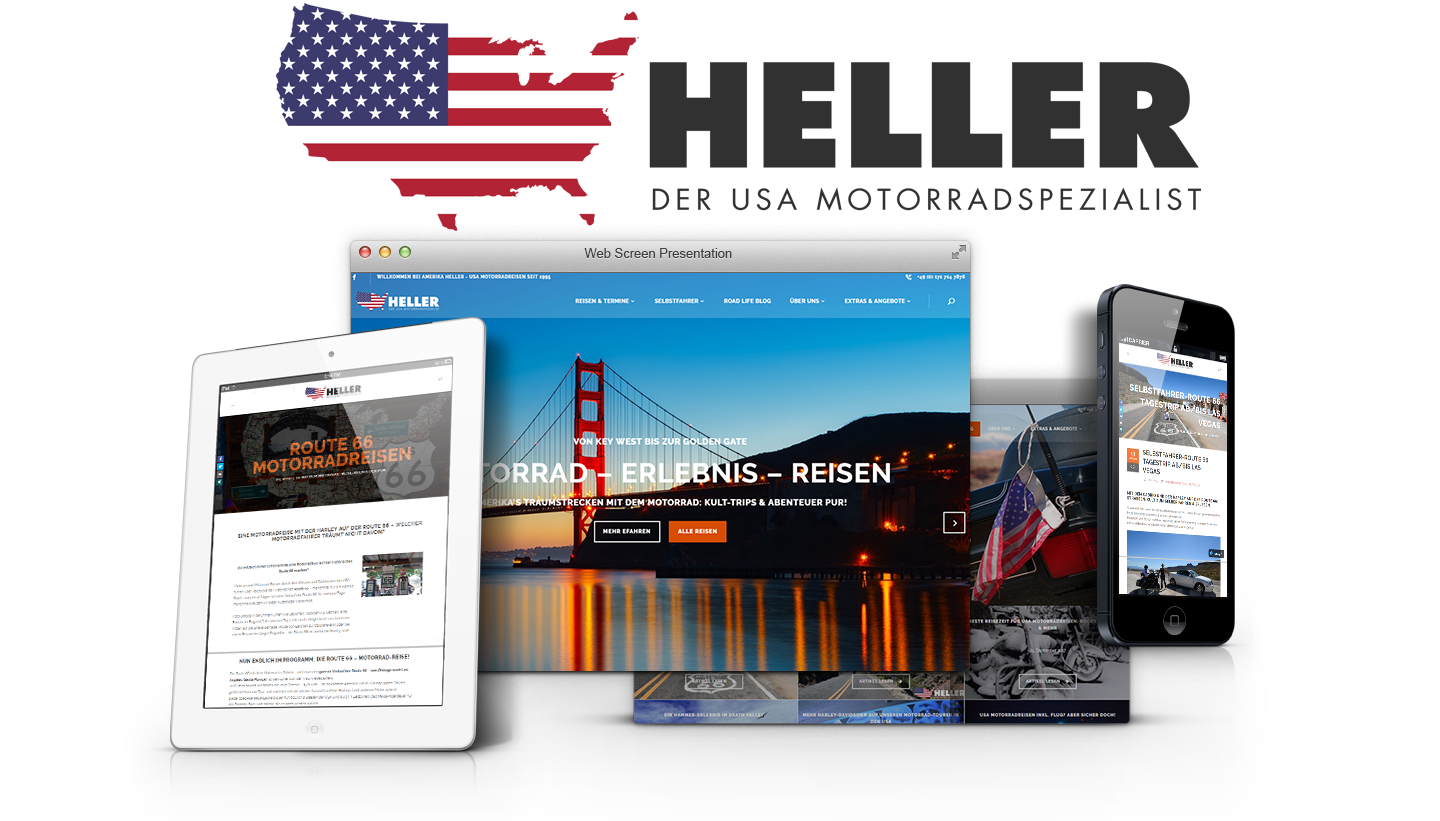 Custom WordPress Creation for Amerika Heller, a German Travel Agency specializing in Motorcycle (Harley-Davidson) Tours in the United States.
Amerika Heller is a German Tour Company providing guided and self-guided motorcycle tours in the United States and Canada to a German audience.
Their unparalleled experience (25 years as a travel agency, 10+ years providing tours within the United States) makes them the premier agency for everything motorcycle tours in the US.
Project Highlights
• Custom Tour Calendar
• Custom Booking Routine
• Custom Display for Tours
• Social Media Integration
• Custom Click & Conversion Tracking
• Custom schema.org Implementation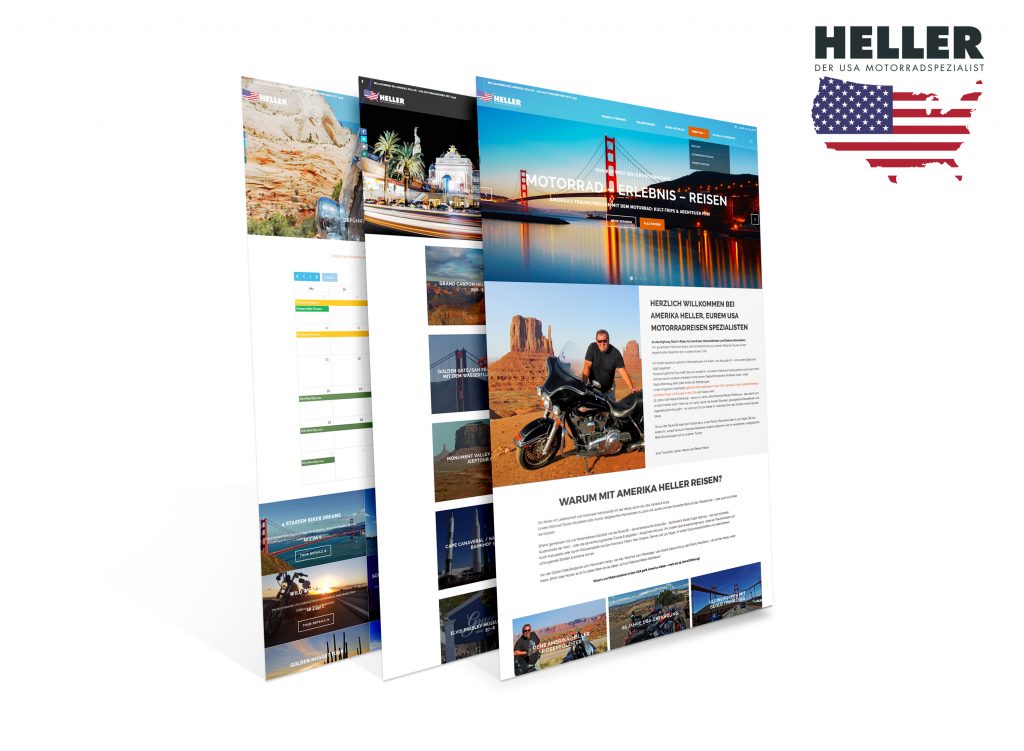 Project Overview
Although in business for over 20 years, their existing online presence did not reflect their experience and lacked the visual excitement potential customers expect and should feel. The site was extremely disorganized (visually as well as technically), and contained hundreds of duplicate content fragments as well as many non-functional and/or mislabeled items, making it impossible for the user to follow a clear conversion path.
The existing AdWords/PPC campaigns were mismanaged and were targeting the wrong audiences, resulting in big losses.

Given the relatively high sticker prices of their tours, we needed to completely rethink not only the presentation but also the way their target audience shops for adventure tours in 2017.

Nobody wants to download, print and fill out a fax document anymore, everything needs to be convenient, accessible and easy to understand:
With the help of a small in-market focus group we created a list of disconnects not only on their existing site, but also on competitors' (sites), noted suggestions given by our focus group and prepared a visual and technical roadmap for the site's re-development.

Mobile compatibility naturally was a major factor, as was a clear structure and visualization of the desired user paths.
Automation and efficiency (both during the development process as well as for future maintenance purposes) were also a big considerations: The need to recreate (and therefore maintain) repetitive items was eliminated, and the majority of time-sensitive items – including display, accessibility and the potential to interact with these items on the front-end – can (for the most part) be controlled from within a single variable.

To tie it all together and give the brand the desired fresh & clean look we created a new, simple logo for Amerika Heller to ensure a cohesive and modern presence for the relaunch.

The AdWords account was completely restructured, missing links (e.g.. to Google Analytics and Search Console) were finally established and after analyzing and segmenting the audience, new AdGroups and Ads were created.