Tim Clothier's Illusion Projects, INC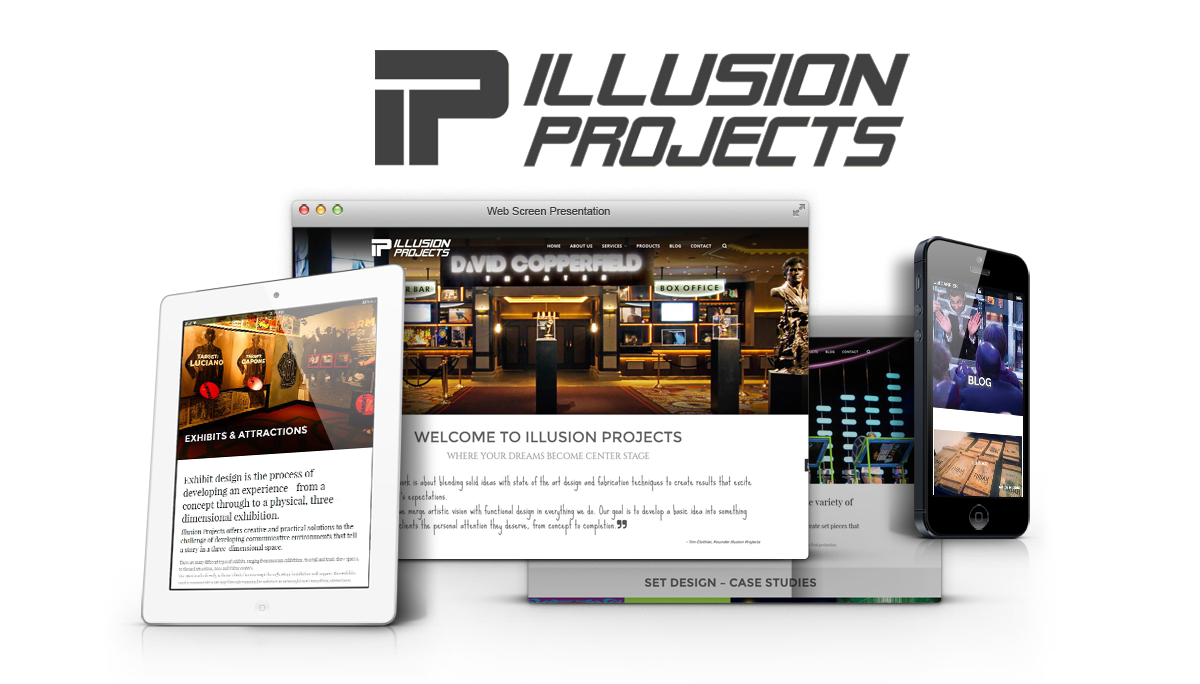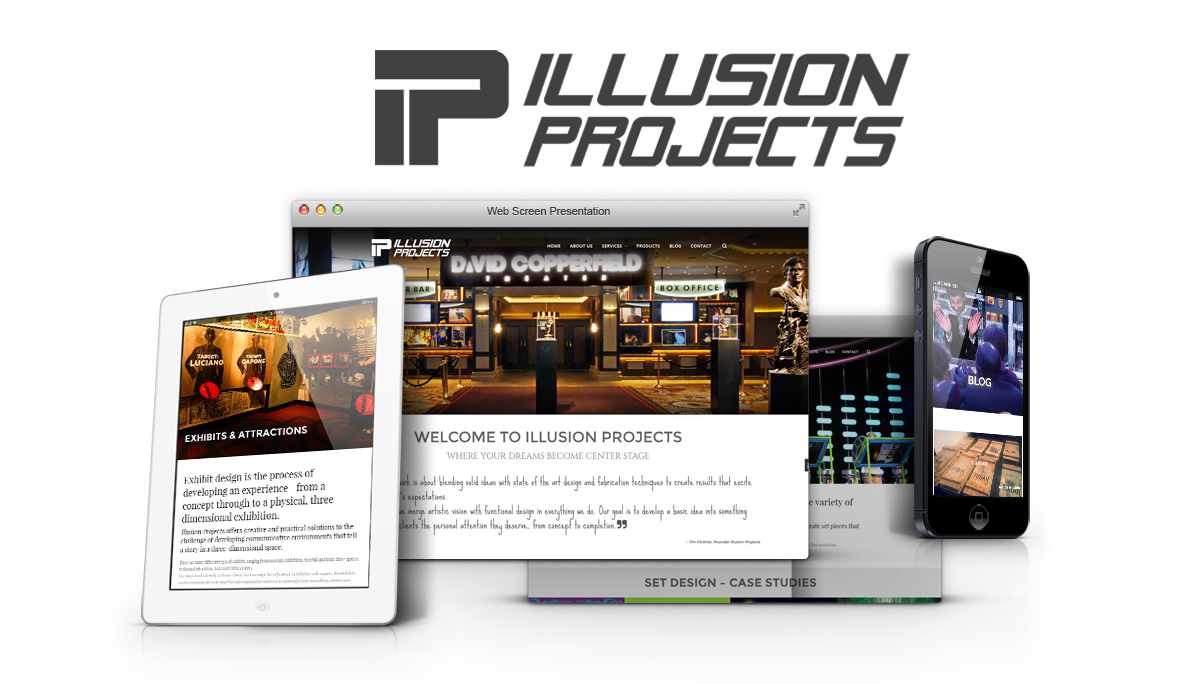 Custom WordPress Design for Tim Clother / Illusi on Projects, INC (Las Vegas)
• Animations & Other Special Visual Effects
• Fast Loading Times
• Custom, Interactive World Map
• Social Media Integration
• Case Studies / Portfolio
• Custom Product Display Function
• Custom Contact/Inquiry Routines
• Landing Page for other domains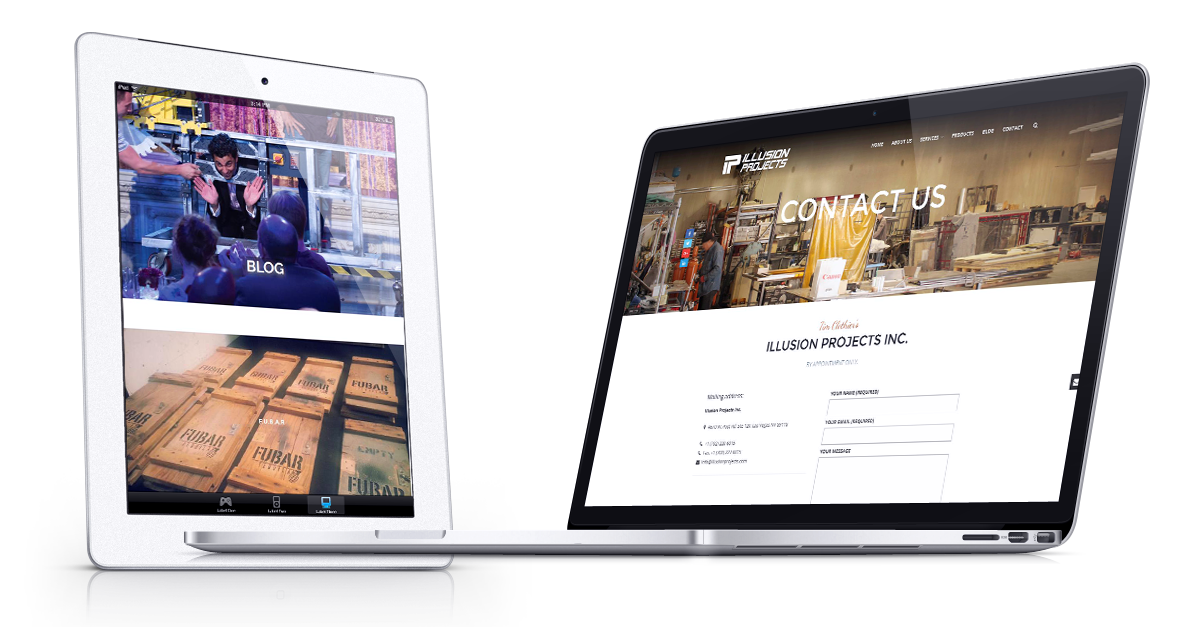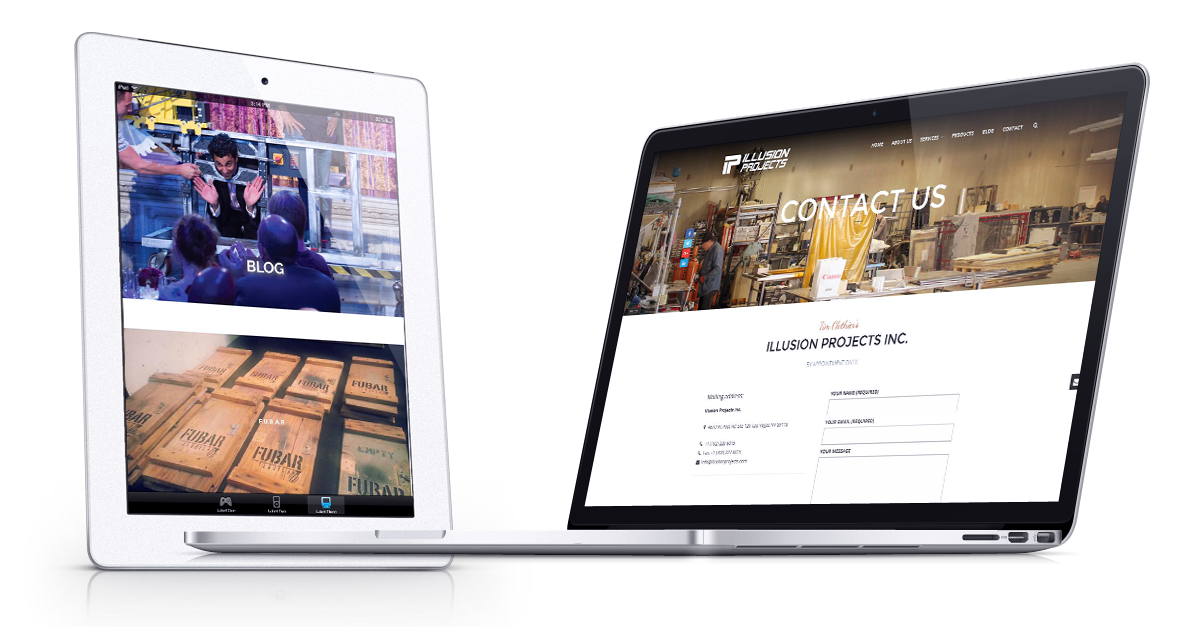 Have you ever wondered who makes these humongous saw blades magicians use? Or the boxes tigers and lions appear in? Illusion Projects INC, a Las Vegas based (magic) prop fabrication company, does.
But they do much more than just build magic props – they design and build exhibits, attractions including complete stage and set designs – for clients in Las Vegas and around the world.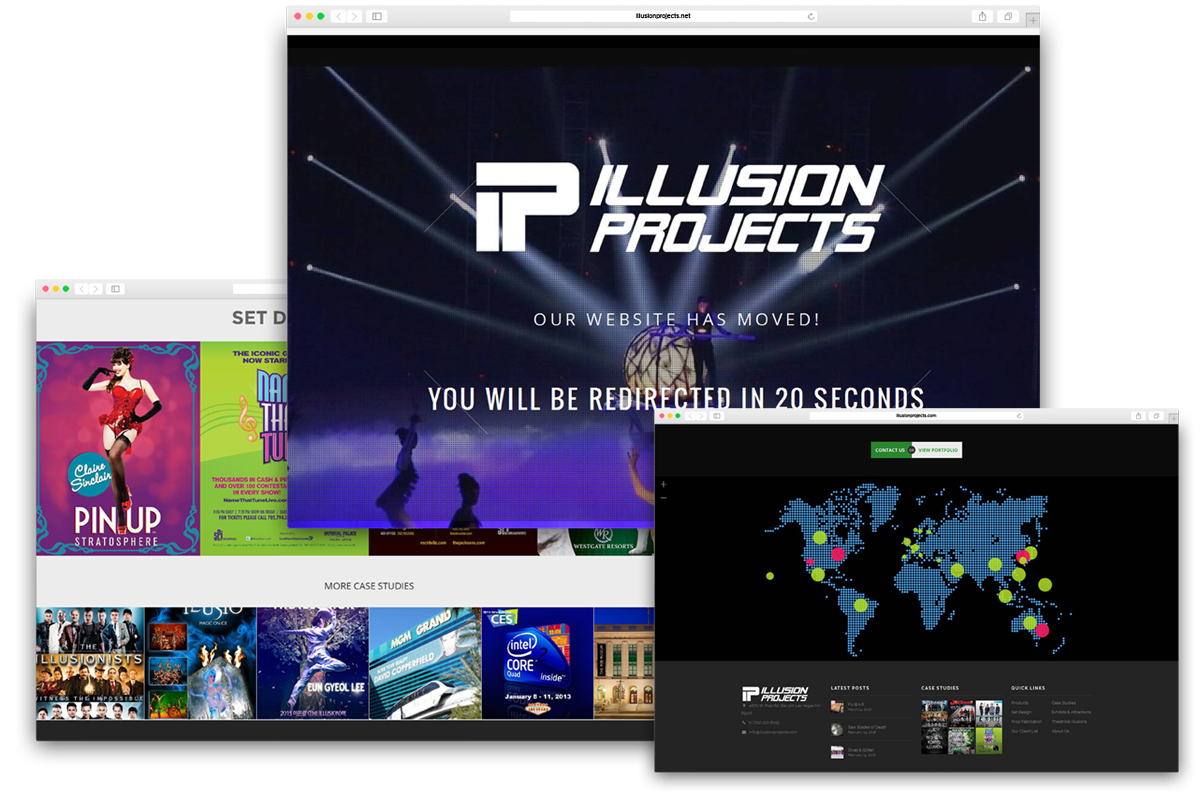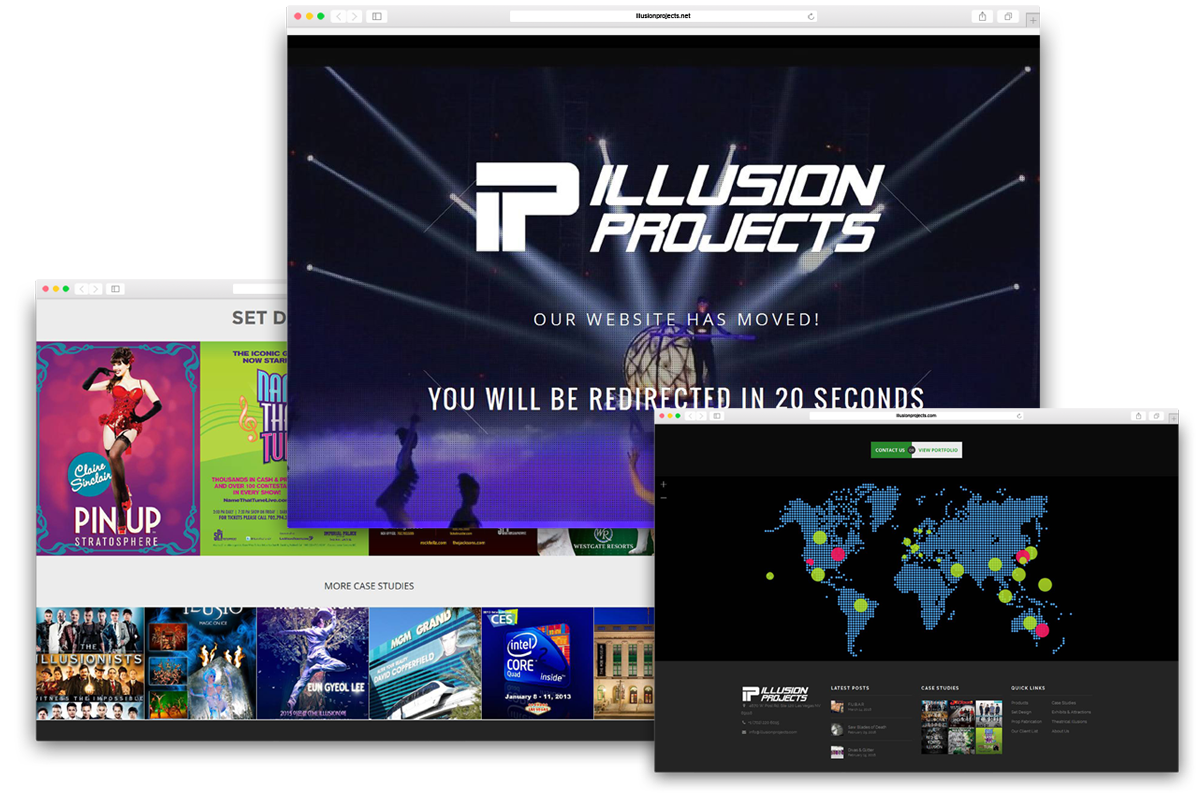 Illusion Project's old website was using Flash and was in a dire need of a long overdue facelift.
We created custom display routines for the display of the individual products, created a custom, interactive map to showcase the international clientele, and gave the site a very polished, modern look.
To showcase the variety of Illusion Project's capabilities and to create the desired effects, a large number of high-resolution imagery was needed (we're using over 500 images on the site).
Before
About Illusion Projects, INC
Illusion Projects is a highly acclaimed design and fabrication company, skilled in creating custom props ranging from intricate devices to full-scale productions.
From London's West End to Broadway to Las Vegas, Illusion Projects has produced innovative solutions for clients in over 20 countries around the world. Their creations have been featured in museums/ exhibits, theme parks, corporate events and stadium spectacles. These one-of-a-kind produced props and sets have shared the stage in productions such as Kinky Boots, Spider-Man: Turn Off the Dark, Peepshow, David Copperfield, Pin-Up, The Jacksons, The Mob Museum Las Vegas, and America's Got Talent.
Illusion Projects expertise has been sought out to solve unique production challenges for industry leaders in the corporate world including Audi, Intel, Red Bull, Feld Entertainment, and Cirque du Soleil