Choosing the best image size for facebook photo posts
Download the Templates
There are an abundance of blog posts detailing the sizes of images for Facebook Cover Photos, App Icons, Event Covers, Ad images and more. Until recently, I had not considered what the ideal photo image size or ratio was to maximize their display in the newsfeed.
Then, I came across a post on Marketing Land; "The Definitive Guide To Facebook Image Optimization For Articles & Web Content" and became curious when I read the following:
Link Posts Vs. Image Posts
While the above is all well and good, we wanted to know the official stance on using image posts to promote a link within the description. With this method, users upload an image and then write a description with a link within the text. Image posts allow for real estate. Images from link posts show a 154 px x 154 px picture, while image posts can show upwards of 552 px x 480 px.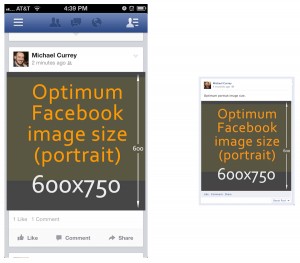 While the maximum size image you can upload to Facebook is 2048 x 2048 pixels, the maximum display size in a photo album is 960 x 720 pixels. So, there is no need to create images any larger than 960×720. Another thing to consider is – at least on my cell phone – the screen requires larger images than the screen on my laptop. While images displayed on business page Timelines are 403×403 on the desktop, they are 618×618 on my iPhone. My goal was to create images that were as large as possible but not larger than necessary.
After scouring my own newsfeed, looking for the largest images I could find I came to the conclusion that the maximum size preview for both portrait and landscape images was 398px wide or tall. The question was, how far could I push the OTHER dimension before Facebook would make my preview less than the maximum 398px?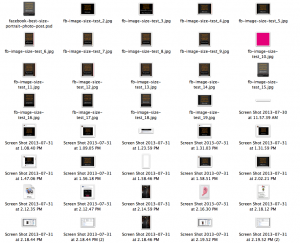 I began experimenting by posting different image sizes/ratios to my personal profile and my business page. After I tried twenty different sizes and shapes and carefully took screenshots to measure everything by the pixel, I discovered what I thought are the optimum sizes for both portrait and landscape oriented photos.
Unfortunately, Facebook displays images differently on business page Timelines and personal profile Timelines. I didn't realize what I was getting into when I started this quest but it was a lot more complex than I anticipated…
The results of my obsessive experiments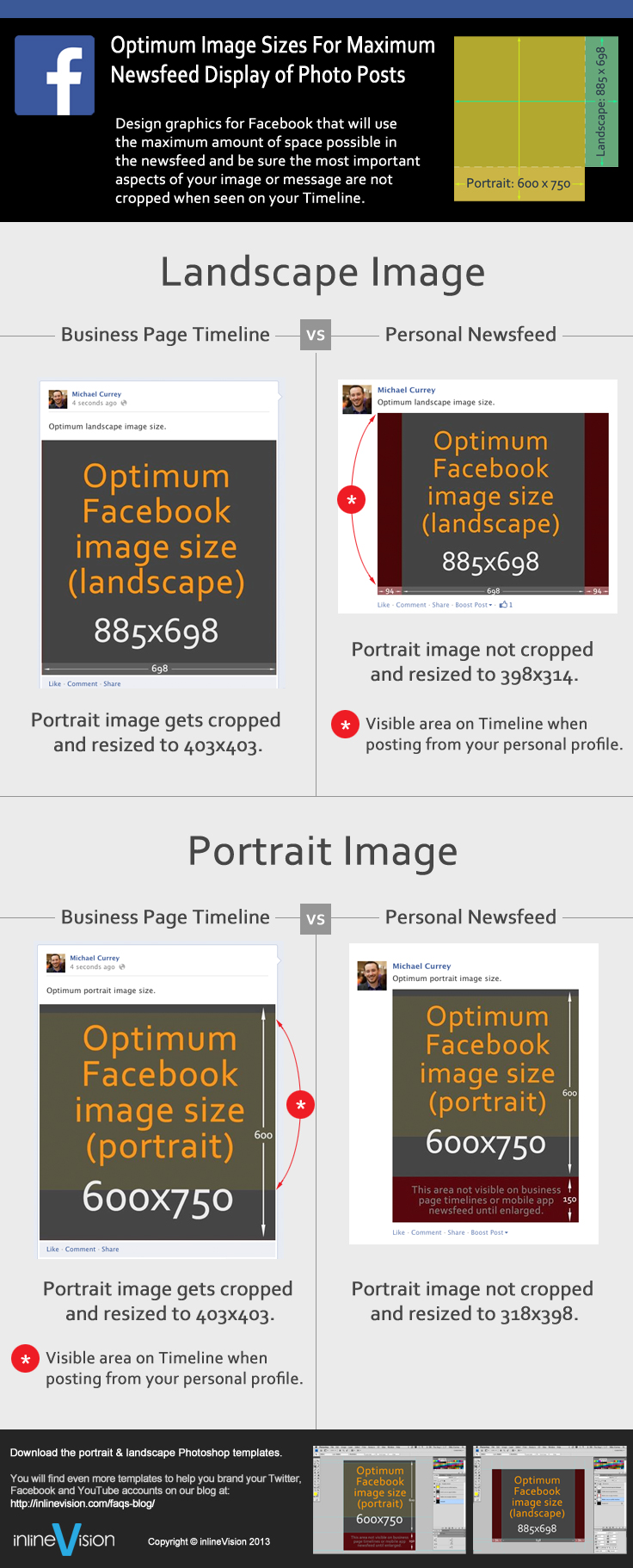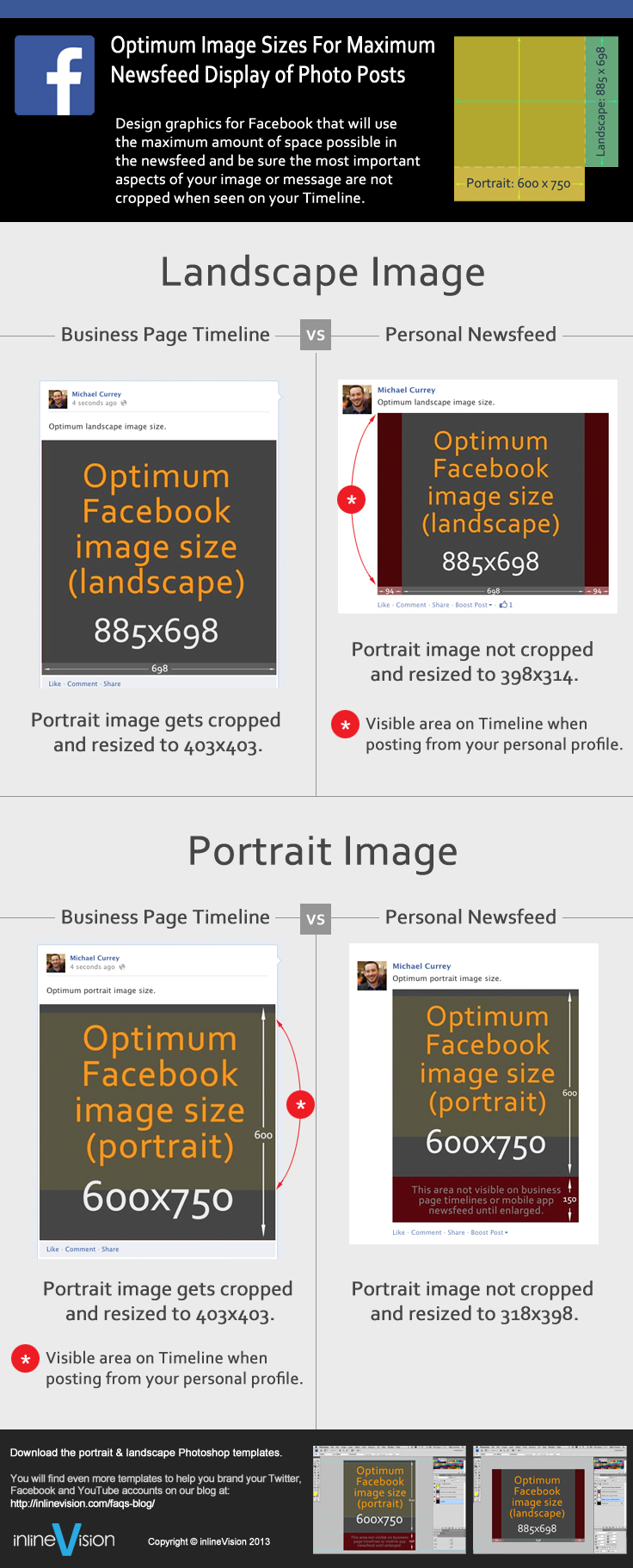 Download The Portrait & Landscape Facebook Templates
Simply enter your email address and the download link will be sent directly to your Inbox (we can only send you the download link if you enter a valid email address).
NOTE: We're currently having issues sending emails to *.icloud.com and *.me.com addresses (or pretty much any MAC-related domain). Please use an alternate email address until we get this figured out.
Search

Latest Articles

Jul 17, 2021

Apr 15, 2020

Mar 6, 2020

More From Our Blog