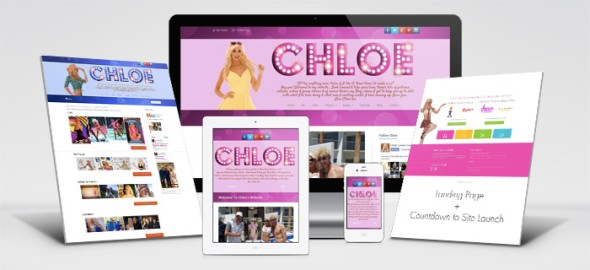 Responsive Landing Page with Countdown & WordPress Website for Chloe Louise Crawford (Las Vegas, NV)
• Responsive WordPress Design
• Different color, logo, images & quote for every section
• Performance Optimization
• Google Analytics
• XML Sitemap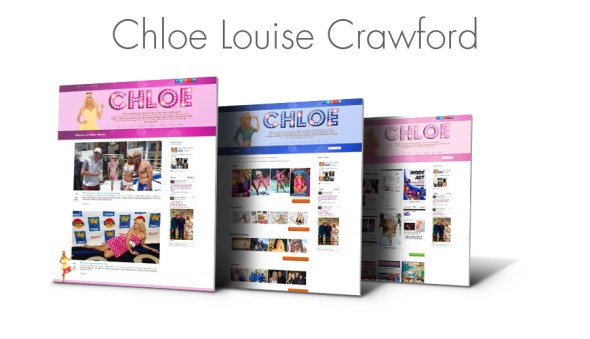 About Chloe Louise Crawford
Chloe is an actress, performer and model in Las Vegas, NV.
After being offered numerous contracts to be featured in shows on the Las Vegas Strip, this British beauty chose the show Fantasy as her first topless revue in the States. Chloe gets to show off her talents as a trained dancer in Fantasy, but will also showcase her variety skills performing aerial silks and sexy pole tricks. In 2013, Chloe was in Sports Illustrated Swimsuit edition, on the cover of Tradeshow Lifestyles & on the cover of & featured in Strip LV. She has also guest starred on History Channel's Top Gear USA, Hallmark Channel's Home & Family, The Marie Show & Masters Of Illusion.
In 2014, Chloe became part of the Playboy family. She was announced as Cybergirl of the month in February 2014.
Home Page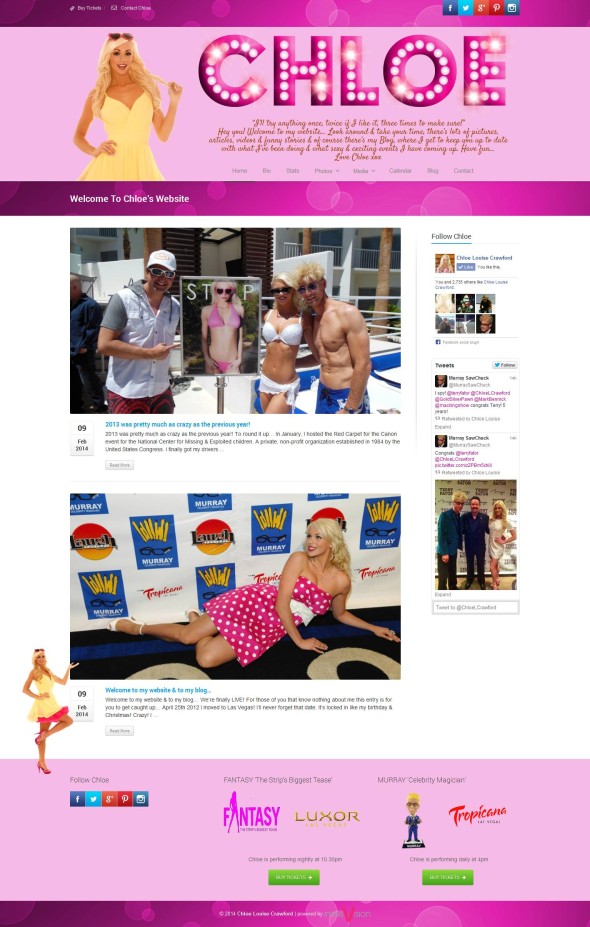 Temporary Home Page/Landing Page with Countdown