Las Vegas Woman Magazine: Media Kit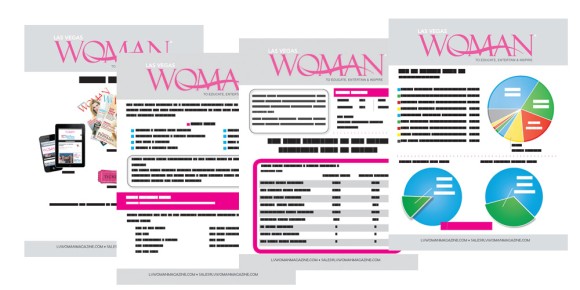 At inlineVision, we don't just create websites. We like to create complete brand identities – incorporating Print, Social Media and other digital assets.
After revamping their website and implementing an online advertising solution for Las Vegas Woman, we radically redesigned their Media Kit to match the new, updated look and feel and to include the new online advertising rates.
We used bright colors and creative copy to highlight numbers showing Las Vegas Woman Magazine's readership, distribution rate and loyal follower count; and we combined several statistics from their website to showcase the growing numbers in daily visits to the website and to pinpoint most-read categories.
Illustrator Pie Charts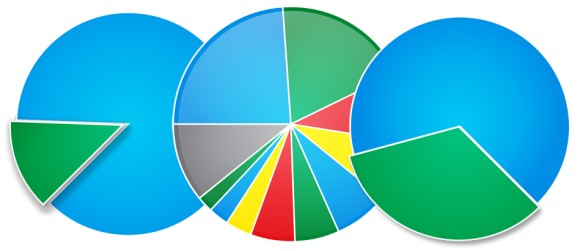 We created the Media Kit in Adobe InDesign in CMYK color space; the pie charts were manually recreated (using the original date compiled by Google Analytics) in Adobe Illustrator to give them a crisp and polished look.
Advertising Rate Sheet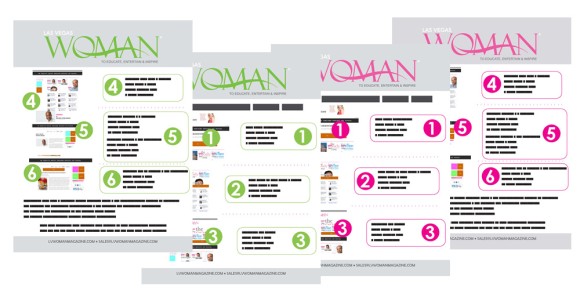 By using InDesign styles we were also able to change the color on the Advertising Rates sheet in no time (you can see both the pink version and the lime green version in the image above).
Do You Need Professional Design?
We create business cards, corporate stationery, envelopes, media kits and much more! Talk to us and find out how we can help.
Click Here to Talk To Us