Contact Form for Facebook – Premium Version Screenshots & Examples
App no longer supported (Dec 2015).
We apologize for any inconvenience.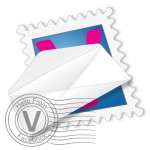 Premium Version
See what the Premium Version allows you to do for your business and your branding.
The price for the app is a ONE-TIME payment. No subscriptions, no monthly fees. It's yours.
Check out the Features, see how the Admin Panel works, and get general Help installing the App.
* Please allow up to 12 hours when upgrading or purchasing the Premium Version for the Premium Features to take effect!