Contact Form for Facebook
App no longer supported (Dec 2015).
We apologize for any inconvenience.
PLEASE NOTE: The App can only be added to Facebook Pages, but not to Personal Profiles.
How to contact the owner of a Facebook Page?
Facebook Pages offer businesses a great way to attract new customers and interact with clients — but one thing is missing: A way for them to contact you, the page owner!
There is no "Send Message" or "Contact Administrator" link anywhere on a Facebook Page.
Right now, visitors can only leave a comment on your Facebook Page's Wall — there is no other way to contact the Administrator or owner of a Facebook Page.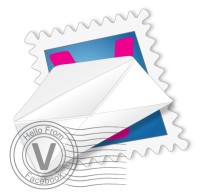 It is imperative to provide your fans, clients & visitors with an easy way to contact your business directly; especially since most pages (and websites) do not publicize email addresses to prevent spam.
Give them an easy way to contact you with our Contact Form for Facebook and get the submissions delivered directly to your email Inbox.
See submission statistics (Page Admins only) and download all submissions in *.csv format (Premium Version).
Search

Latest Articles

Jul 17, 2021

Apr 15, 2020

Mar 6, 2020

More From Our Blog