E-Commerce Payment Options
As a rule of thumb (and without getting too technical right away), E-Commerce Payment Options can be divided into two different implementation methods:
1) You accept credit cards via your own Internet Merchant Account.
2) You accept credit cards online through a Third Party Payment Processor.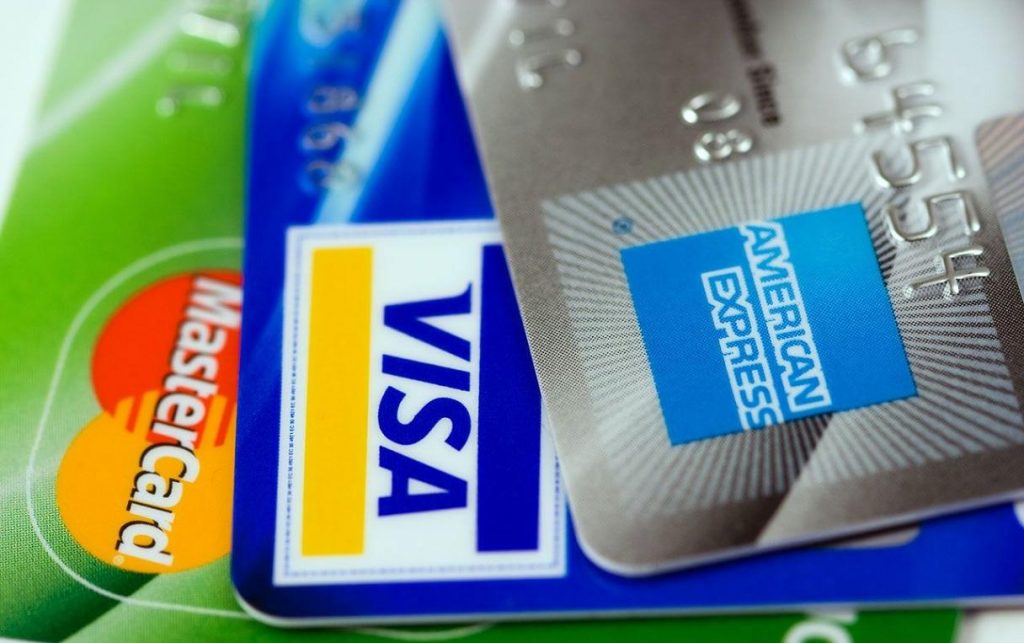 Your own Internet Merchant Account
To accept credit card payments online, you need an Internet Merchant Account. This enables you to take credit card payments on your website and to process the money via a payment service processor into your bank account.
Even if you have an existing merchant account for in-person, swiped or telephone sales, in most cases you will not be able to use it for online transactions. You will to get permission to process card-not-present transactions, due to the higher risk factors involved. So to start taking payments online, you will have to contact your bank first.
The bank will stipulate, among a lot of things, that you take payments securely and that the checkout system you use is PCI Compliant.
Advantages:
You can choose a commercial solution or have a custom solution developed to completely customize the entire shopping experience for your user, where the user never has to leave your site to complete his or her transaction.
This certainly is, for most online retailers the preferred and for many reasons the option recommended by us.
It is the most professional implementation and gives you the freedom to completely personalize and brand the shopping experience you want your users to have.
Disadvantages:
You need a Processing Gateway like authorize.net or PayPal PayFlow Pro.
It is the most expensive option; considering the development and/or customization of the actual shopping system, the required SSL Certificate, and the other fees the might be involved (bank fees, merchant fees, processing fees, etc).
For large stores however, it most definitely is the most profitable solution, because it integrates each and every single option the owner of an online e-commerce store can wish for.
3rd Party Payment Processors
PayPal
PayPal is a straightforward way to take payments online. The advantages are that creating a PayPal account is easy, it doesn't require a credit check, and integration can be as simple as inserting the button code on your page.
There are certain caveats though, and as with all contracts it is very important to read the fine print.
For a sales volume over $3000 per month, e.g. you are required to apply for a merchant account with PayPal (subject to approval), and although they claim there are no setup or monthly costs, the cost for the individual transactions are considerably higher than when using a merchant account.
Please read our article on Merchant Accounts & PayPal.
Example transaction:
up to $3,000: 2.9% + $0.30 = $3.20 fee for a $100 sale (3.2%)
Google Checkout
Google's Google Checkout works similar to PayPal's Pay Now Buttons.
You can create the button quite easily and your users will be sent to the Google Checkout page when they are ready to complete their transaction.
Example transaction:
up to $3,000: 2.9% + $0.30 = $3.20 fee for a $100 sale (3.2%)
Advantages:
Fairly easy setup, no setup costs, no credit check or time-consuming approval process through your bank.
Disadvantages:
While the implementation is fairly easy and there are no setup costs involved, you do not have the opportunity to customize the Shopping Cart page or any other portion of the Checkout process.
And, especially for larger sales volumes, the fees can add up quickly.
You are completely on your own when it comes to order tracking, customer relations, shipping cost, sales tax integration, etc.
Summary
Certainly your initial budget is a key factor in the decision process. But don't just think short-term, especially when you have a large number of products, intend to ship globally or want the least amount of administrative work and the most automation.
What you seem to be saving in the beginning you might soon be spending on accounting, calculations and other administrative work a full e-commerce solution already provides.
Search

More About E-Commerce


AUTHORIZE.NET and the Authorize.Net logo are trademarks of CyberSource Corporation

Latest Clients

Most Recent Articles