From The Samsung Captivate to the Galaxy S7 edge: My Smartphone Journey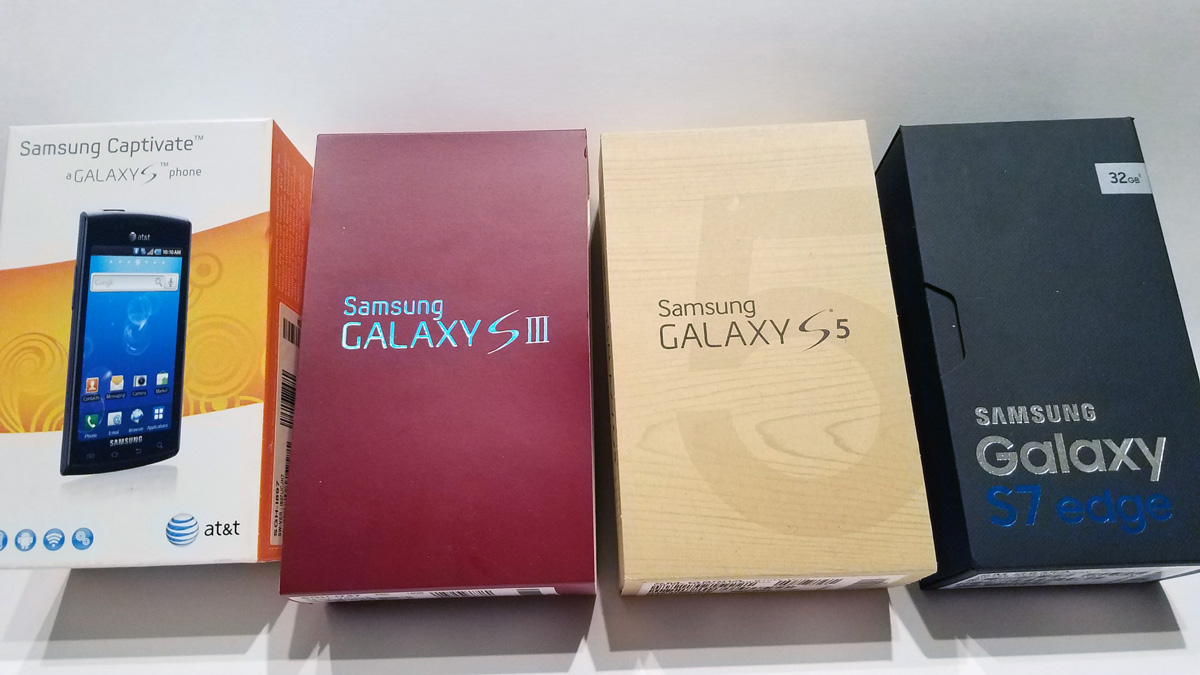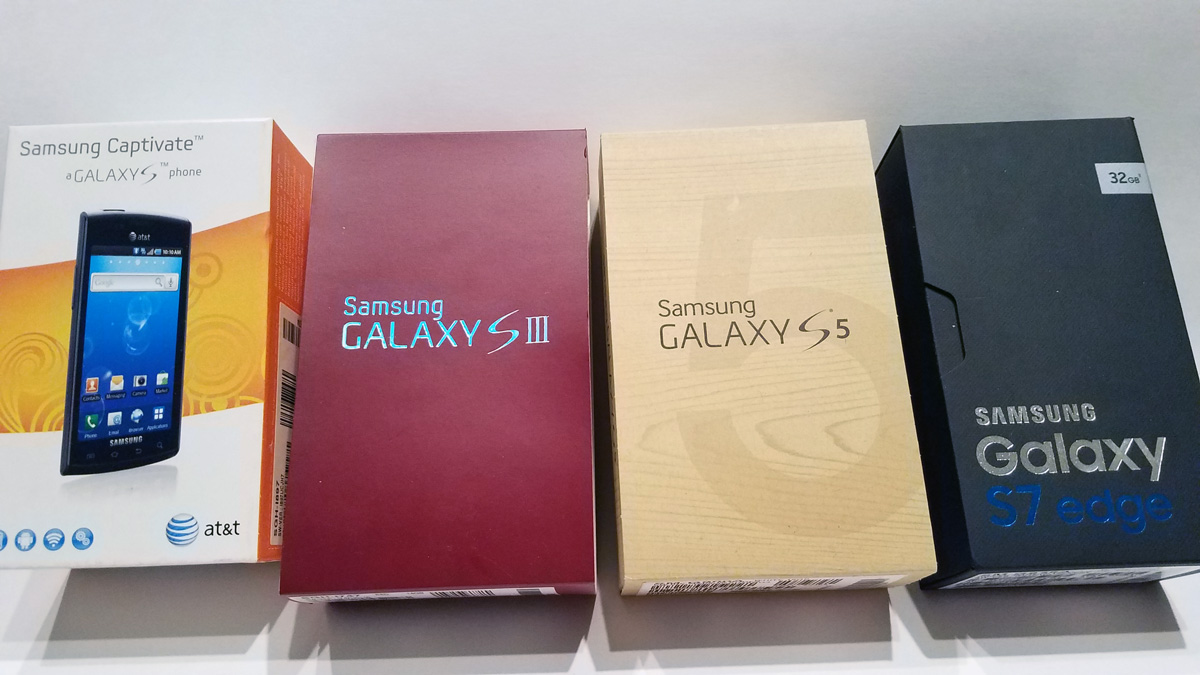 I didn't jump on the smartphone bandwagon until the end of 2010.
First, because I'm not an Apple fan. Judge me if you want.
Second -I had been playing with my friends' iPhones, intrigued by the possibilities, contemplating future use and usefulness.
But I had a rough time getting the fairly small screens to respond properly. The performance reminded me of my internet connection in the 90's. Typing on the integrated virtual keyboard was nearly impossible for me. Time and time again, the experience was more frustrating than exhilarating.
In the end though there was no way to avoid the inevitable: Accept the fact that the introduction of the first iPhone was a quantum leap in modern technology, and that it fundamentally and forever changed the way we communicate, work, play, access, consume and share information.
Yet it wasn't until around mid-2010, when other brands started to catch up to the market leader.
It was finally time to get with the program.
2010: Samsung Captivate (Galaxy S I)
After researching the various manufacturers, carriers and available options, I chose the Samsung Captivate, at&t's version of Samsung's first Galaxy S phone.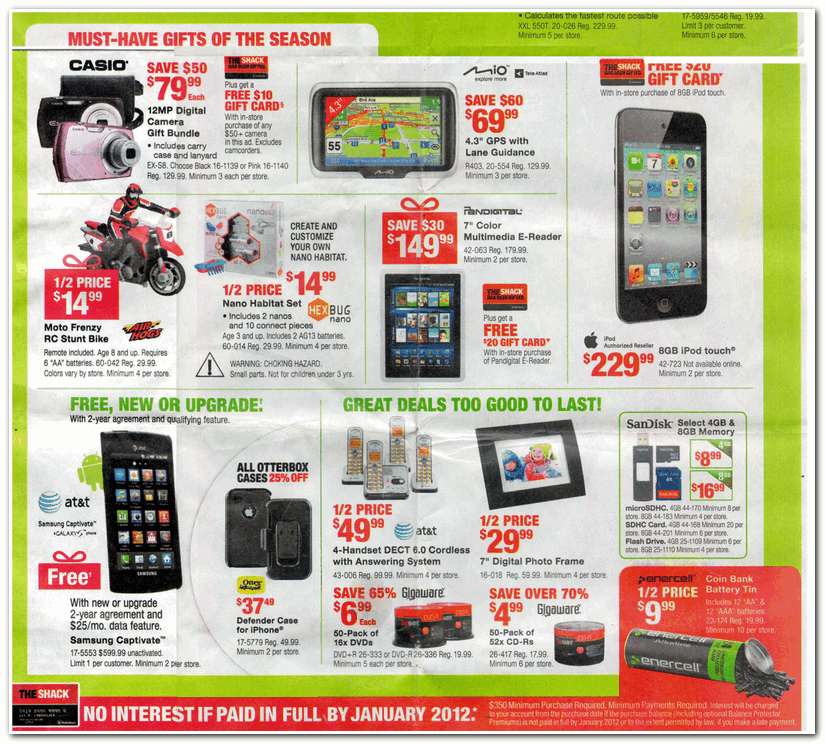 It was RadioShack's Black Friday promotion in 2010 – get a free phone if you get a 2-year plan (or renew your existing one) with your mobile provider; an easy decision.
It also came with an additional $60 in free activation credits.
http://www.gsmarena.com/samsung_i897_captivate-3408.php
* Thanks to blackfridayarchive.com for preserving history
I remember quite vividly bricking it after about 3 weeks in my possession; and spending a whole night un-bricking it (following the manual on a Russian website). Dang.
Mine was one of the initial "bad batch", it shut off randomly (up to 10 times a day), and I always kept a spare battery handy.
The 5MP camera took decent pictures and together with the built-in mini-SD slot the need to schlepp a camera around to snap pictures of the Las Vegas life got eliminated.
2012: Samsung Galaxy S III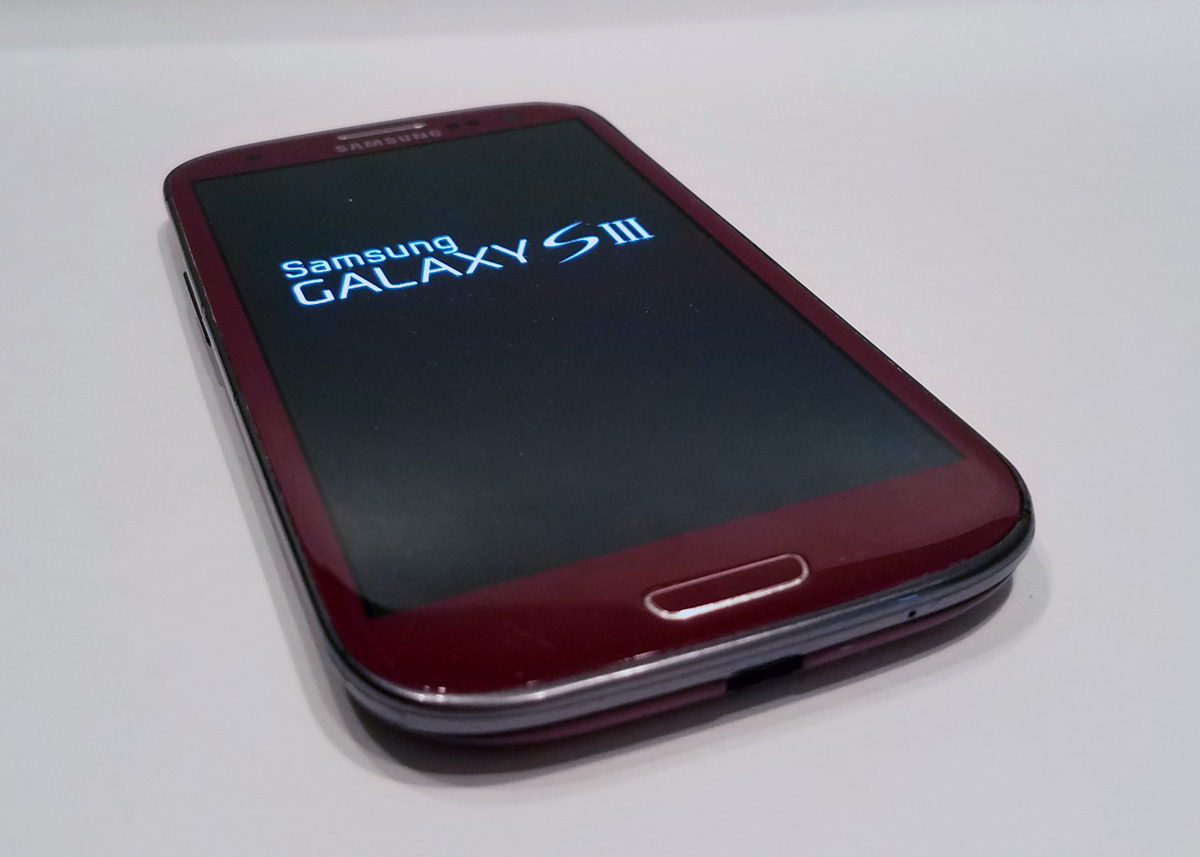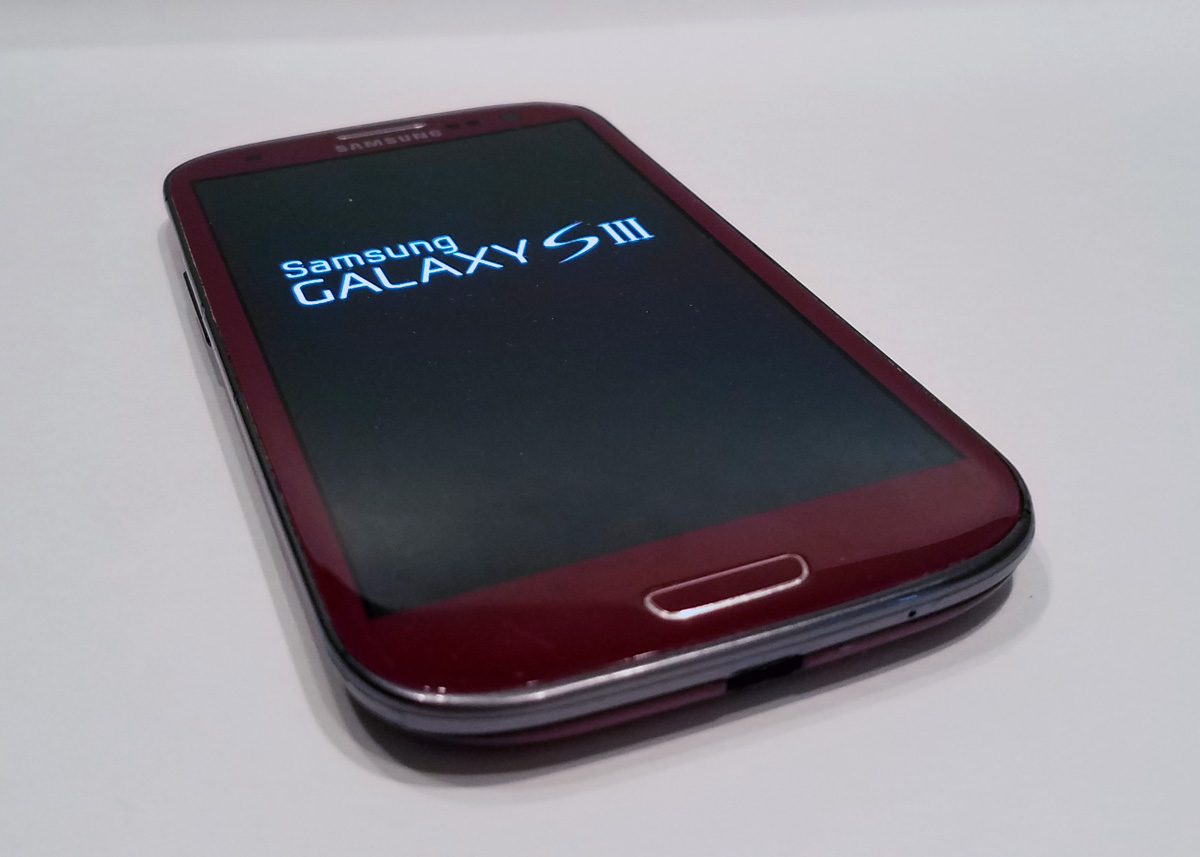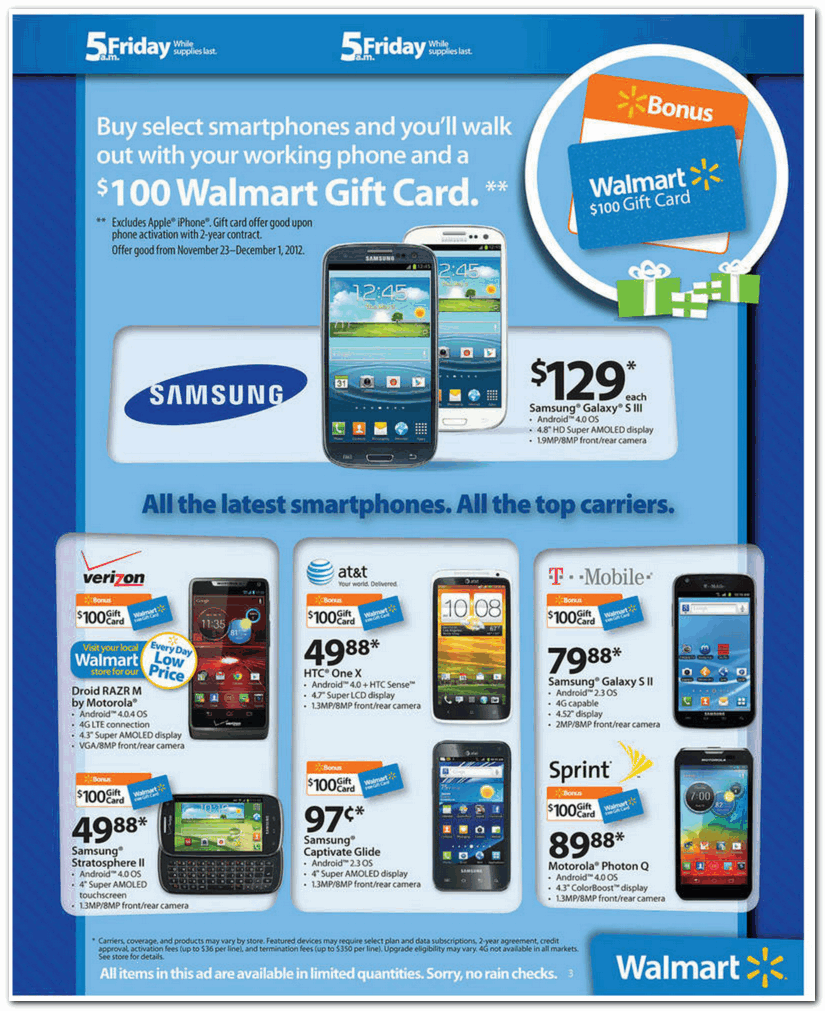 2 years later, in 2012, after my Captivate was showing signs of wear and tear, and after Samsung had established itself as a serious contender in the smartphone market, Walmart was offering a similar promotion (buy a Galaxy S III for $129, get a $100 Walmart gift card when you renew your plan).
I ordered it online and for weeks the color I chose was on "backorder" and nobody was able to give me any specifics as to when it would be available, so I settled for the red one (instead of the blue one I had originally picked).
Although I preferred (and still do) the more rectangular shape of its predecessor; the larger screen, the screen's brightness, the amazing built-in camera and the overall performance of the Galaxy S III more than made up for my slight unhappiness about the form factor.
The Galaxy S III is the only smartphone for which I never had to buy a spare battery, despite my steadily increasing usage, loads of newly installed apps and other power-consuming features.
The 8MP camera and its built-in admittedly magnificent macro-mode allowed me to take some pretty darn good pictures without having to fiddle with the settings or the preset modes.
2014: Samsung Galaxy S 5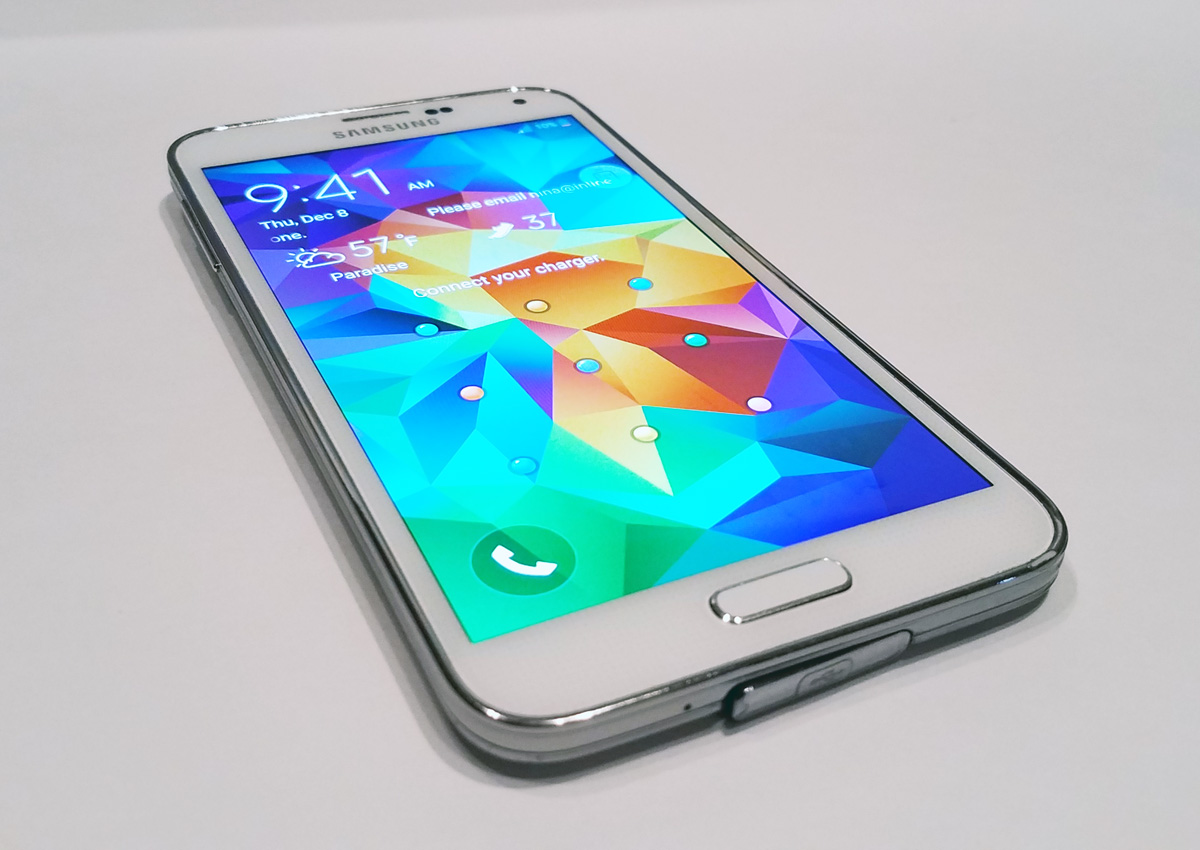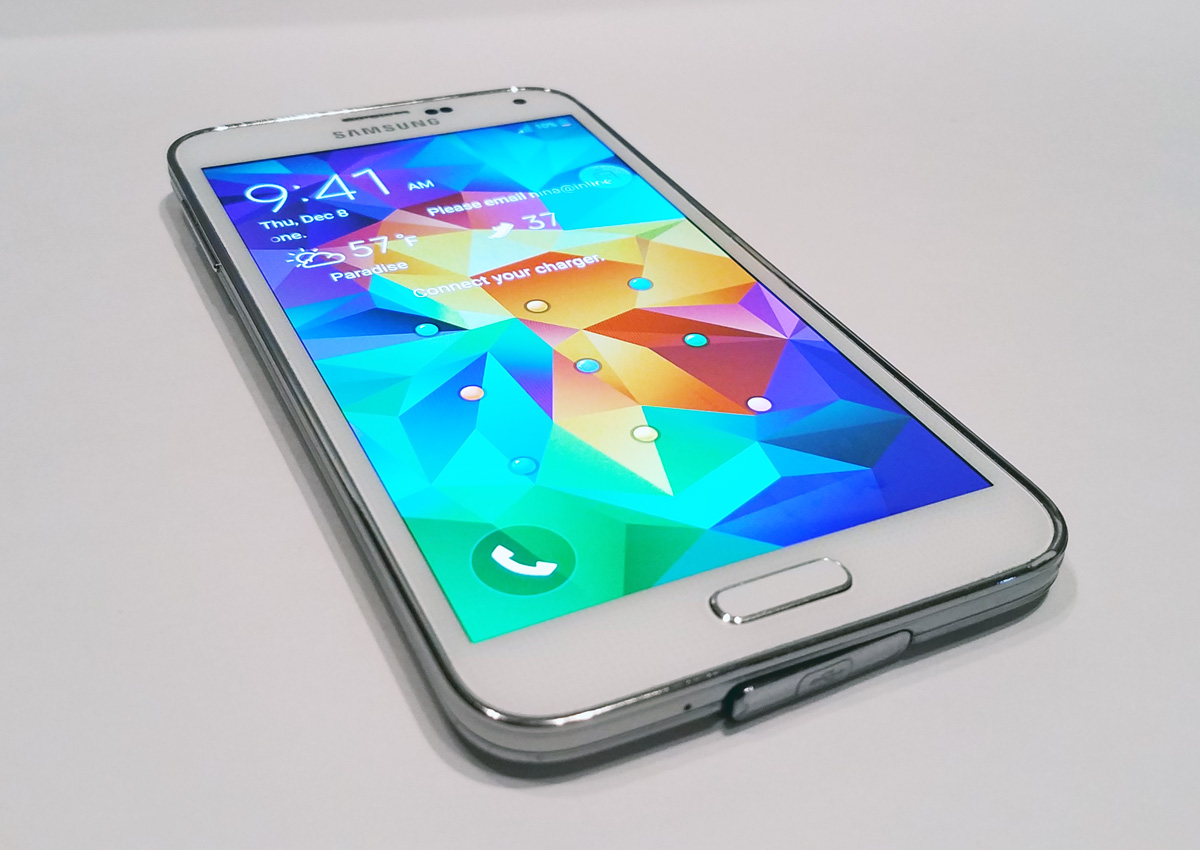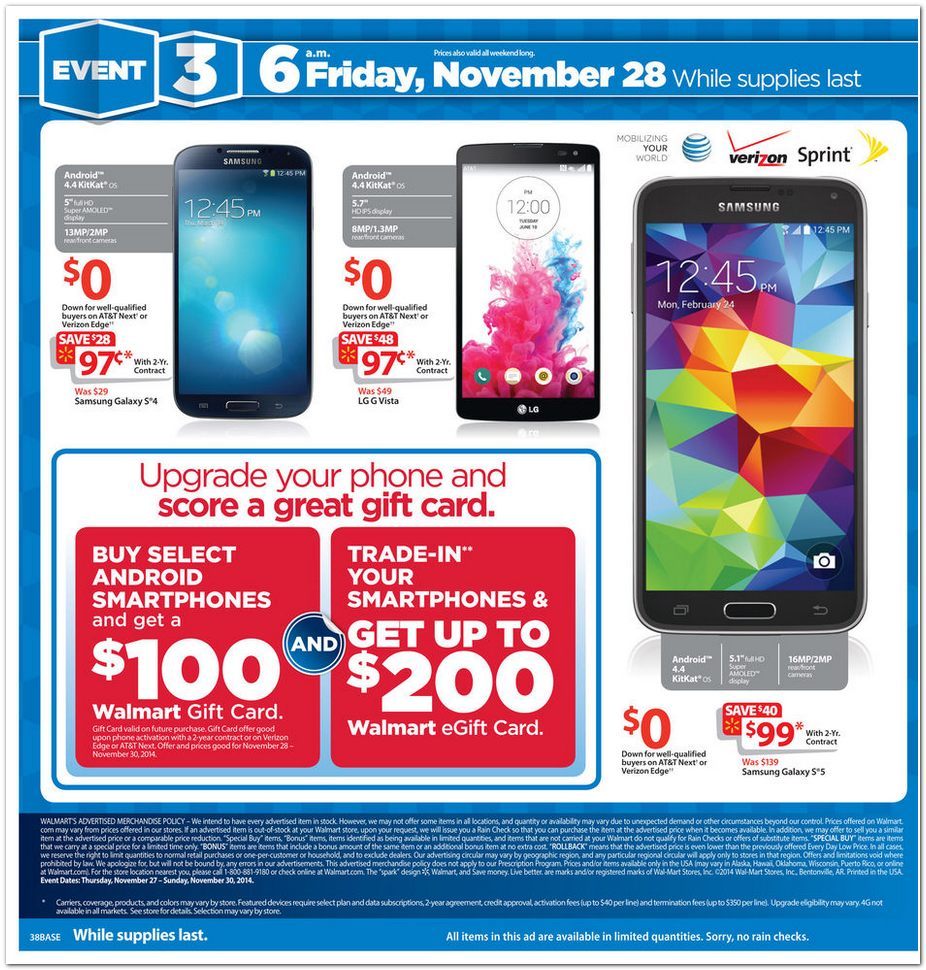 In 2014, as another Black Friday was approaching, and my contract was about to expire (again), Walmart offered the same deal as in 2012: renew your contract and get yet another brand-new Samsung Galaxy S5 for $99 AND a $100 Walmart gift card.
Faster, bigger, and loaded with new features, it was definitely a step up from the S3, especially performance-wise, but I will to this day say that the camera on the S3 was way better than the one on the S5.
And I will forever hate the dual charger port and the charger port cover (which I had to replace after only a few months), together with the original charging cable (as it literally fell apart).
While it had the biggest battery at that time, I had to get replacement batteries (and an external battery charger) after about 12 months to ensure the phone made it through the day (when charging wasn't an option), swapping out batteries mid-afternoon. And somehow I never managed to be able to charge it with one of those external power banks (which never was an issue with the S3).
Did I mention that one day I found the original battery had somewhat "expanded"? The phone was extremely hot to the touch, and when I removed the back cover the battery was visible "bulging" inside the battery compartment. Uh-oh. Maybe it was already a sign of things to come.
Although equipped with a whopping 16MP camera, taking close-ups was a lot more complicated than with the S3. It usually took about 3 tries before the image was perfectly focused.
2016: Samsung Galaxy S 7 edge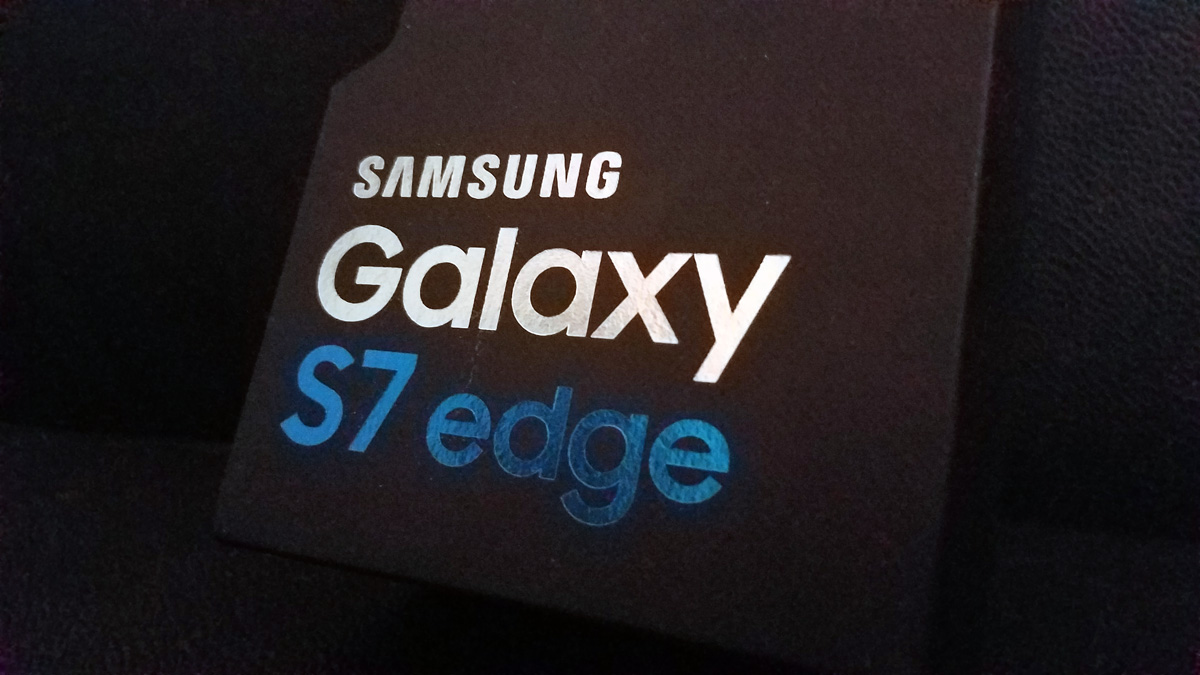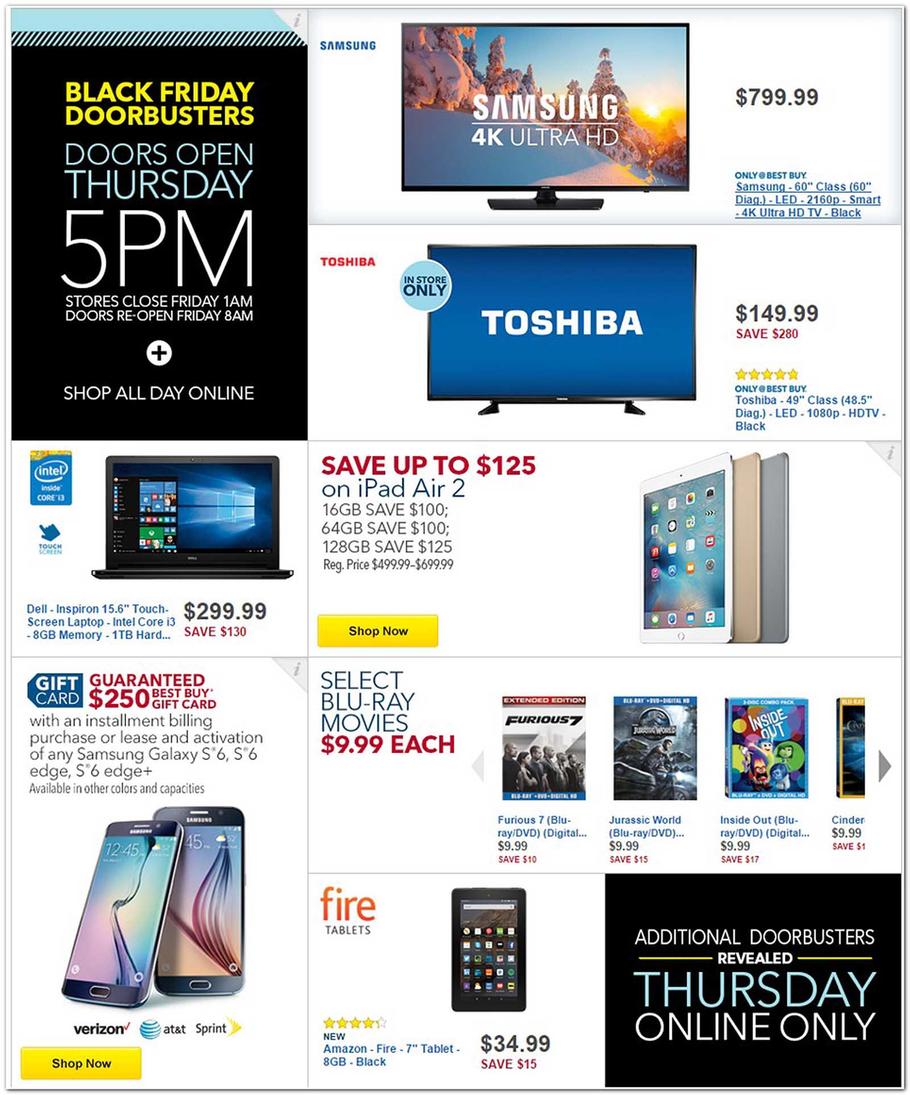 When the carriers announced in early 2016 that they were dropping 2-year contracts I was slightly worried that my successful free phone streak might come to an end when my contract expired in December.
However, while you most definitely do not get a free state-of-the-art phone by simply renewing your contract anymore, many retailers had similar offers this year.
Walmart, Best Buy, Target and others were offering "free" phones if you entered into a new 24 or 36 month "installment" (e.g. at&t Next) plan (which means nothing else than making monthly payments towards the full retail price until the phone is paid off), with no money down (except the sales tax).
The deal also included
– a $250 gift card (for the retailer of your choice),
– a free Samsung Gear VR gift pack ($150 value),
– $20 credit with Shutterfly
So far I can say it's sleek, it's sexy, and although I cannot get the custom notification sound in Twitter to stick (a problem many other users seem to be having in Galaxy S6/S7), it most certainly is the best performing smart phone I've had to this day.
The camera has been somewhat "downgraded" to 12 MP, however I find much easier to take pictures than with the S5.
Out of the box the colors are vibrant and bright; the built-in. on-screen brightness adjustment, easy-to-reach controls, and the most flexible photo and video options I've seen on a Galaxy phone yet make taking pictures and recording videos effortless and fun.
Search

Latest Articles

Jul 17, 2021

Apr 15, 2020

Mar 6, 2020

More From Our Blog