Las Vegas Dash'n'Splash 5 K Fun Run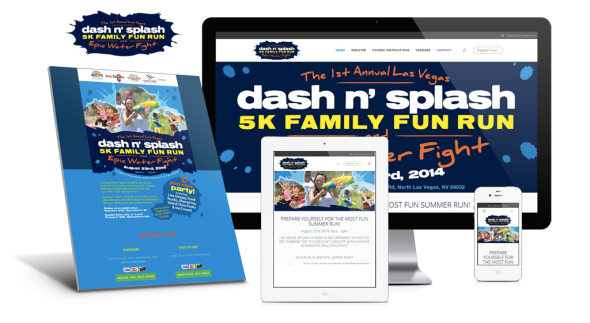 Landing Page & Micro-Site w/ e-commerce Option for the Las Vegas Dash'n'Splash 5K Fun Run
– Landing Page & Micro-Site
– authorize.net (SIM) integration
– PayPal integration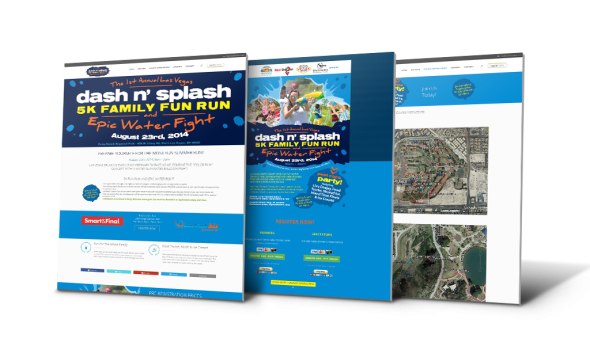 About Las Vegas Dash'n'Splash
5K FUN RUN AND EPIC WATER FIGHT
The City of North Las Vegas, Run Vegas Run and Red Dragon Events brings you the Las Vegas Dash N Splash!
This will be a family fun 5k race in which Runners will be armed with water blasters filled with colored water as they race through the course trying to soak each other.
Spectator "Snipers" will also be armed with water shooters and water balloons to bombard you and your friends as you race to the finish line.
After the race the Runners and Spectators will engage in an epic water fight on a designated battlefield. We will have designated "filling stations" along the course.
Participants are allowed to bring their own water guns, but must be checked in at registration empty and clean.