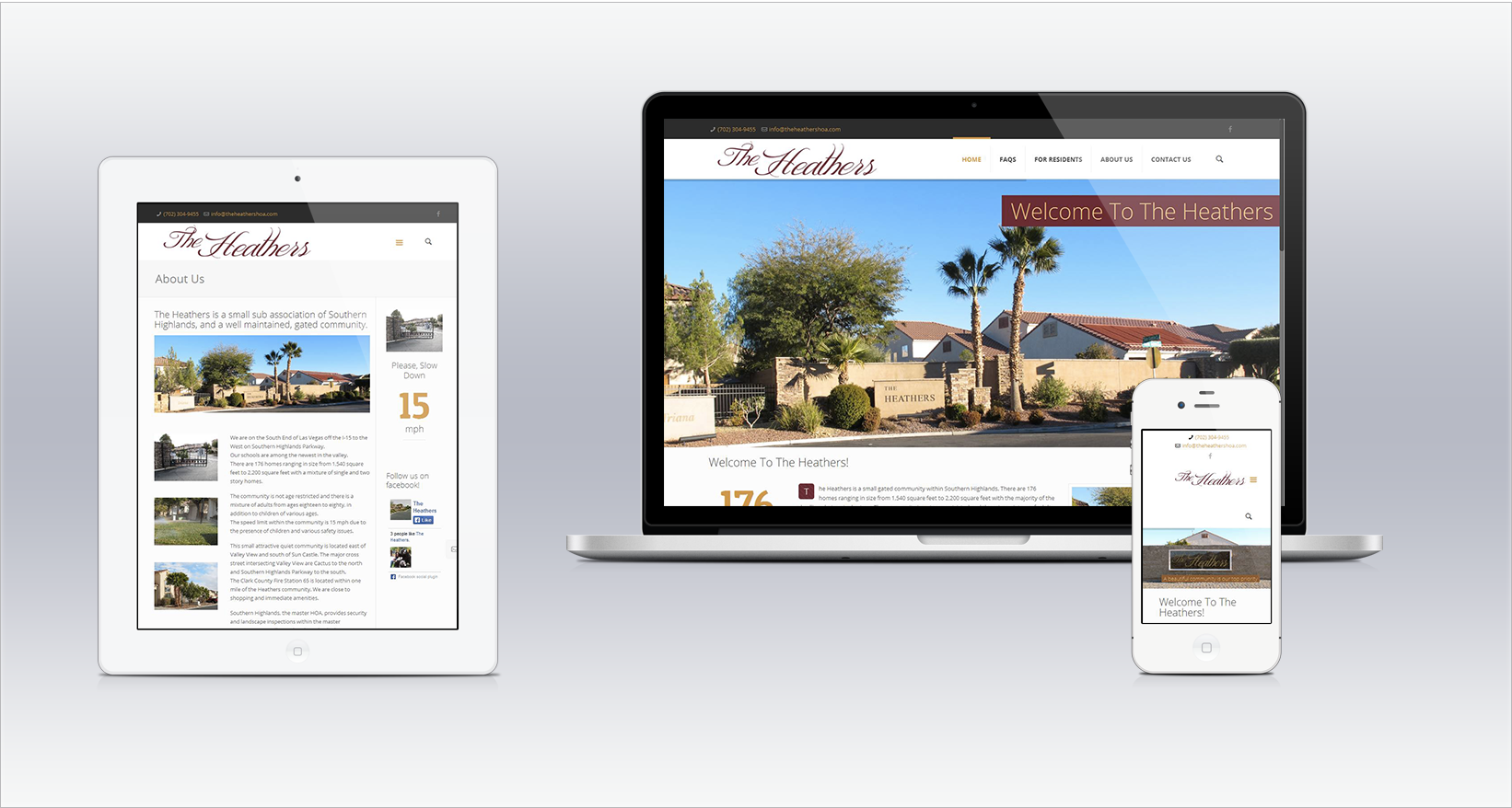 Custom, responsive WordPress Website for The Heathers HOA (Southern Highlands, Las Vegas, NV)
• Responsive WordPress Design
• Restricted (password-protected) Portion for Residents/Home Owners
• Google Analytics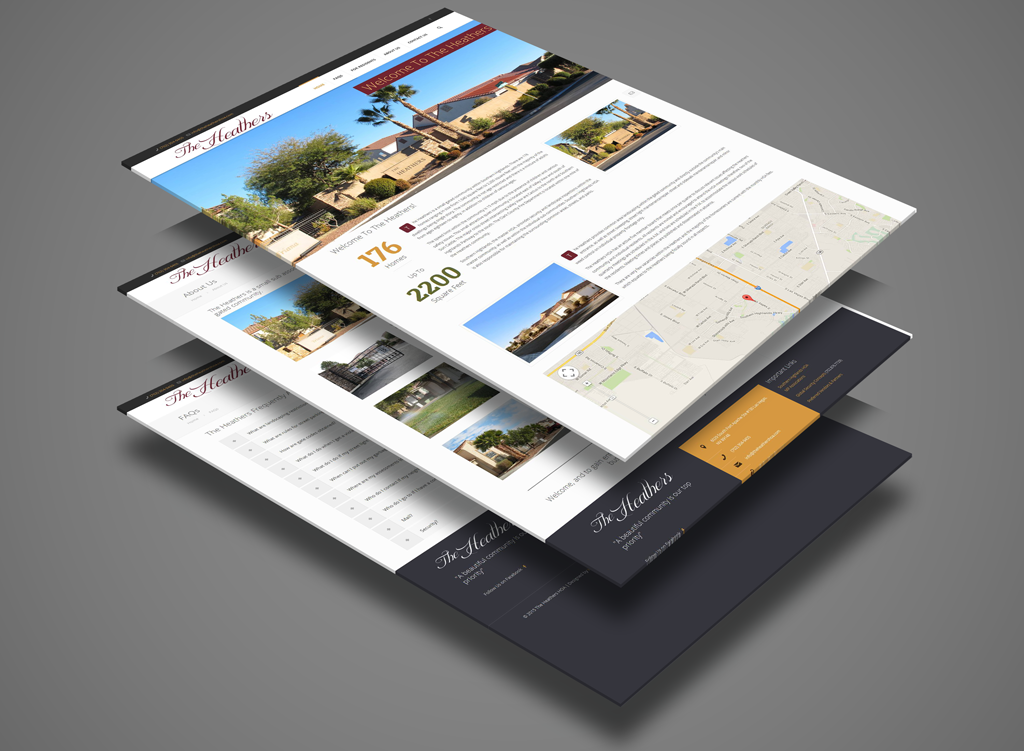 About The Heathers HOA
The Heathers is a small gated community within Southern Highlands.
We are on the South End of Las Vegas off the I-15 to the West on Southern Highlands Parkway.
Our schools are among the newest in the valley.
There are 176 homes ranging in size from 1,540 square feet to 2,200 square feet with the majority of the dwellings being single story. The community is not age restricted and there is a mixture of adults from ages eighteen to eighty, in addition to children of various ages.