Landing Page Las Vegas Woman's Expo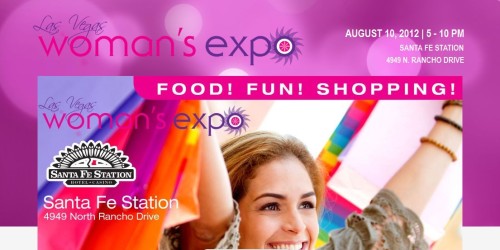 Custom Landing Page Design for Las Vegas Woman's Expo
Extra Features:
– Large Image Slider
– Social Media (Twitter – Tweet This, Facebook – Like) Integration
– Custom Interactive Sliding Content Tabs
– Image Gallery inside Content Tab (Lightbox)
– Custom Scrolling Logo Carousel for Media Sponsors with Lightbox Image
– Scrolling Features Area
– Ajax-Powered Forms in Custom Tabs
– Facebook Widget
– Twitter (Latest Tweets) Widget
– Interactive Google Map

About:
Las Vegas Woman's Expo | AUG 10th 2012 | 5-10PM GIRLS NIGHT OUT @ Santa Fe Station. Free tickets online!
Goody Bag to the first 500 ladies through the door!
Homes Illustrated, Pet Scene and inlineVision is excited to announce the return of the official Las Vegas Woman's Expo!
100+ vendors: the latest trends in fashion, weight-loss, anti-aging treatments, home décor, health and more!
Screenshots: