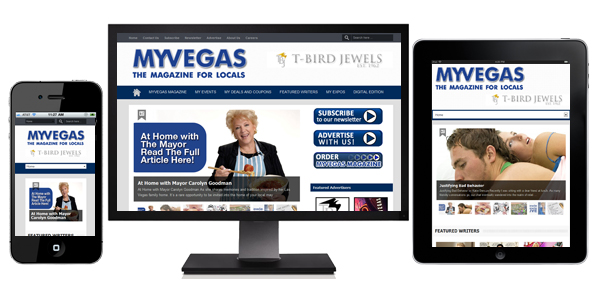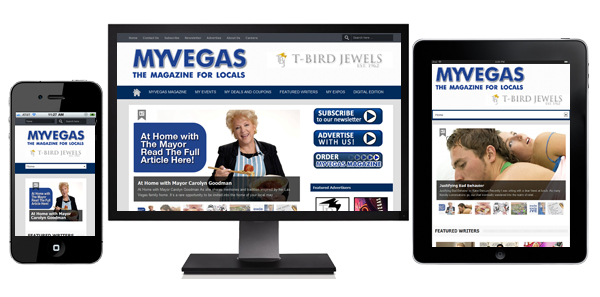 Custom Responsive Magazine Website for MYVEGAS Magazine (Las Vegas)
For myvegasmag.com we created a custom, responsive magazine-style design according to our client's specifications: The goal was not only to create an online version of the magazine but also to accommodate individual sections for the individual shows and exhibitions.
The framework was designed with "Mobile First" in mind and is completely responsive.
• Custom Responsive WordPress Design
• Custom Page Templates, Meta Options, Image Upload Options, Carousels and Sliders
• OpenGraph Integration
• Custom Forms
• Custom Widgets
• SEO Package
• Performance Optimization
• Google Analytics
• XML Sitemap

About MYVEGAS Magazine:
After 20 years of publishing Las Vegas' favorite magazines, we now bring you the Best of the Best!
MYVEGAS Magazine is all about you!
It's about your lifestyle, what's happening for locals, new places to shop, dine, take the kids, grand openings, local charity drives, your favorite restaurants, your health and fitness, special events and concerts, special offers for locals only. This is the one magazine you'll want to keep on your coffee table.
It's all about Vegas and it's all about you!