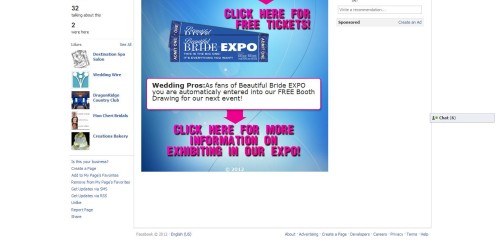 Facebook Landing Page
Facebook Gateway Page
Custom background & design, integration of youtube video and links.
About:
Beautiful Bride Expo
Beautiful Bride Expos are brought to you by Beautiful Bride Magazine. The amazing publication is distributed locally and nationally in over 20 states and 300 cities.
Our giveaways speak for themselves. In the past we've given away a honeymoon cruise for two, a diamond ring and a $10,000 GRAND PRIZE Dream Wedding Package!