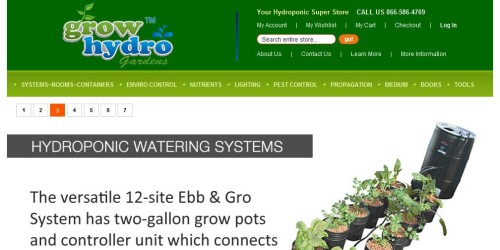 Changes/Updates/Maintenance Existing Magento E-Commerce Site
Client Request: Give the Homepage a fresh, more polished look and include a list of Featured Products on the Homepage. Resolve certain coding issues.
Added Product Slider with easy Backend Administration, Code Clean Up, Addition of New Pages, PHP Compatibility Fix.
Excerpt:
Grow Hydro Gardens was founded by a group of entrepreneurs who are actually experienced, college-educated farmers, horticulturists, hydroponic growers, and successful business owners that have a huge passion for hydroponic gardening.